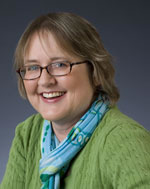 An expert in writing primary course books, Susan Banman Sileci is the author of many popular series including Best Friends (McGraw-Hill) and English KnowHow (OUP).
Alongside a love of grammar and a degree in linguistics, Susan has over 25 years' experience teaching English to students of all ages in the USA and Brazil.
With a strong interest in values, Susan believes that teachers should not only give students an enthusiasm for English, but should pass on other skills like helping others and caring for one another. She still has an active presence in the classroom.