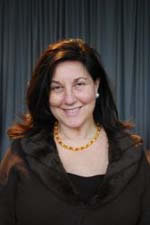 Jane Spiro is Head of Applied Linguistics and Principal Lecturer at Oxford Brookes University, and course manager of the MA in ELT for in-service teachers. She has taught language learners and teachers from beginner to MA level in schools and colleges worldwide, including Belgium, Switzerland, Hungary, Poland, India, Mexico, and China. In 1998 she was judge for the first Poetry in EFL competition, and consultant for the first EFL poetry anthology, Poetry as a Foreign Language (White Adder Press 1999).
She has written workbooks and tests (for Cornelsen Verlag), poetry and stories for language learners (The Place of the Lotus and The Twin Chariot, Thomas Nelson, a story in London Tales with ELI Naples), and wrote and presented 6 programmes on cross-cultural issues for Carlton television. In 2002 she published her first novel, Nothing I Touch Stands Still (Crucible Press).
She is the author of Storybuilding and Creative Poetry Writing in the Resource Books for Teachers series, published by Oxford University Press.