Dizionario Oxford Study per studenti d'inglese iOS app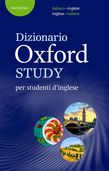 Dizionario Oxford Study per studenti d'inglese iOS app
The Dizionario Oxford Study is now available as an app with the full A-Z dictionary and real-voice (not text to speech) audio.
Do you speak Italian and want to learn English? The Dizionario Oxford Study is a best-seller, a reliable bilingual dictionary that is used and trusted by Italian-speaking learners of English to develop their vocabulary and language skills. You can look up a word in either Italian or English to find its translation, hear English words pronounced, and learn how to use them correctly.
Search for the word you want in either English or Italian, and switch dictionary sides with one tap
Use Full Dictionary Search to find your word in any phrase or example sentence in the dictionary
Find a word even if you don't know the spelling with the 'Did you mean...?' function and wildcard search
Swipe right and left to move through the dictionary alphabetically
The English dictionary text is live - tap any word in an entry to look it up
View History to see the last 100 words you looked up
Improve your pronunciation
Listen to the high quality, real-voice audio pronunciation of the English words in both British and American English
Practise your pronunciation: hear words pronounced with British and American accents, record yourself saying the words and compare your pronunciation
No internet access required to access the audio content
Personalize your learning
Create your own list of Favourite words, and create Folders to organize and store them
Learn more with a dictionary that's specifically written for Italian-speaking learners of English
More than 60,000 words, phrases and examples - extensive coverage to meet the needs of English language learners
The most important words to learn in English are clearly marked with a key (the Oxford 3000™)
Hundreds of colour illustrations, which you can enlarge and explore to further extend your vocabulary
Study all English verb forms and hear them pronounced
Extra information, written especially for Italian-speaking learners of English, appears in usage notes, for example related vocabulary, grammar and cultural information
Build your topic vocabulary using pre-loaded Topics that bring together words to talk about Computing, Jobs, Sports, etc.
Tap on any phonetic transcription to bring up a key to the phonetic symbols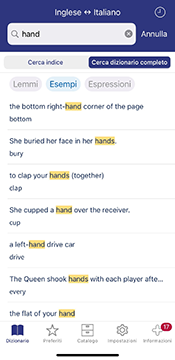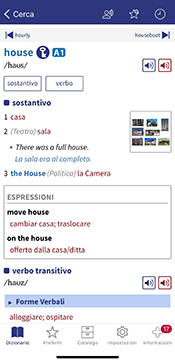 Develop your language skills and vocabulary with the Dizionario Oxford Study app, giving you instant access to the A-Z dictionary using your mobile device.
Access the full A-Z dictionary
Search for the word you want in either English or Italian, even if you're not sure how to spell it correctly, and switch dictionary sides with one tap
Use Full Dictionary Search to find your word in any phrase or example sentence in the dictionary
Listen to high-quality real-voice audio pronunciation of the English words in both British and American English
Practise your pronunciation: listen to English words, record your own voice saying the words, then listen again to compare
View hundreds of colour illustrations, which you can enlarge and explore to extend your vocabulary
Build your topic vocabulary using pre-loaded topic folders, for example Animals, Business, Jobs, Sport

Create lists of favourite words, and create folders to store them
View History to see the last 100 words you looked up