Oxford Bookworms Library Factfiles Level 1: Japan audio CD pack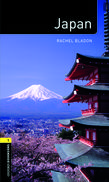 Oxford Bookworms Library Factfiles Level 1: Japan audio CD pack
Rachel Bladon
| | |
| --- | --- |
| Format: | Mixed media format |
What is Japan? It is everything new and modern: the Tokyo Sky Tree, 634 metres high; amazing cameras and phones; karaoke and manga; trains going past at 300 kilometres an hour. And it is everything ancient too: beautiful palaces; high mountains and hot springs; cherry blossom in the spring; quiet gardens with water and trees. Here the past meets the future all the time. From sumo wrestlers to robots, Japan has something amazing for everybody.
Level 1:

400-Word Vocabulary

Average Page Count (Main Text):40

Average Word Count: 5,200

Lexile Measures: 310L-960L

Approx. Reading Level: Grades 1-10

This pack includes:
This award-winning collection of adapted classic literature and original stories develops reading skills for low-beginning through advanced students.

Accessible language and carefully controlled vocabulary build students' reading confidence.

Introductions at the beginning of each story, illustrations throughout, and glossaries help build comprehension.

Before, during, and after reading activities included in the back of each book strengthen student comprehension.

Audio versions of selected titles provide great models of intonation and pronunciation of difficult words.
Factfiles are non-fiction graded readers from the Oxford Bookworms Library available for Levels 1 to 4 (CEFR A1- B2).
Students learn about different countries and cultures, science and nature, history and historical figures all while practising and improving their English.
Read about
Climate Change
,
World Wonders
,
Nelson Mandela
, and
much more
.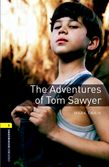 Bookworms are the World's Best Leveled Readers Series.