Oxford Bookworms Library Factfiles Level 1: Hollywood e-book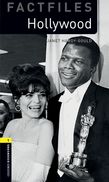 Oxford Bookworms Library Factfiles Level 1: Hollywood e-book
| | |
| --- | --- |
| Format: | e-book (Kindle, Kobo, ebooks.com, Android, RM Books, Apple devices, OLF) |
Classics, modern fiction, non-fiction and more. Written for secondary and adult students the Oxford Bookworms Library has seven reading levels from A1-C1 of the CEFR.

Read this e-book on your e-reader, tablet or smartphone.

Hollywood - nine big white letters against the Hollywood Hills. Every year millions of people come from all over the world and look up at this famous sign. Why do they come? They come to see the stars on the Hollywood Walk of Fame, and to see the hand and foot prints outside Grauman's Chinese Theatre. They come to visit Universal Studios, and perhaps to see a movie star or two. Most of all, they come to be in the most famous place in movie history - exciting, wonderful Hollywood!

CEFR A1/A2
Word count 5,686.
Level 1:

400-Word Vocabulary

Average Page Count (Main Text):40

Average Word Count: 5,200

Lexile Measures: 310L-960L

Approx. Reading Level: Grades 1-10

Word count 5,686
Read at a comfortable level with word count and CEFR level for every book
Illustrations, photos, and diagrams support comprehension
Activities build language skills and check understanding
Glossaries teach difficult vocabulary
Free editable tests for every book
Available from Kobo, Kindle, ebooks.com, the iBookstore, Google Play and more
This award-winning collection of adapted classic literature and original stories develops reading skills for low-beginning through advanced students.

Accessible language and carefully controlled vocabulary build students' reading confidence.

Introductions at the beginning of each story, illustrations throughout, and glossaries help build comprehension.

Before, during, and after reading activities included in the back of each book strengthen student comprehension.

Audio versions of selected titles provide great models of intonation and pronunciation of difficult words.
Factfiles are non-fiction graded readers from the Oxford Bookworms Library available for Levels 1 to 4 (CEFR A1- B2).
Students learn about different countries and cultures, science and nature, history and historical figures all while practising and improving their English.
Read about
Climate Change
,
World Wonders
,
Nelson Mandela
, and
much more
.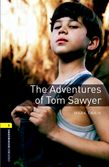 Bookworms are the World's Best Leveled Readers Series.