Oxford Bookworms Library Level 2: Twelve Years a Slave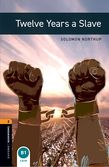 Oxford Bookworms Library Level 2: Twelve Years a Slave
Graded readers for secondary and adult learners
Solomon Northup Retold by Clare West
Solomon Northup left home in 1841 as a free black man. He wanted to go and work in New York City for a few days, see the city, and then return home to his wife and children. But this was the start of a terrible journey for Solomon: a journey into kidnap and slavery, which did not end for twelve years. His kidnappers took him in chains to the cotton and sugar plantations of the southern states, far from his family. Every day brought more cruelty and pain, but Solomon never stopped thinking of ways to escape. This is the true story of his life.
ISBN:

978-0-19-402411-2

Pages:

72

Binding: Paperback
Dimensions: 198x129 mm
Classics, modern fiction, non-fiction and more. Written for secondary and adult students the Oxford Bookworms Library has seven reading levels from A1-C1 of the CEFR.
Read at a comfortable level with word count and CEFR level on every cover
Illustrations, photos, and diagrams support comprehension
Activities build language skills and check understanding
Audio improves reading and listening skills
Glossaries teach difficult vocabulary
Free editable tests for every book
Oxford Bookworms are available for your tablet or computer through the Oxford Learner's Bookshelf
This award-winning collection of adapted classic literature and original stories develops reading skills for low-beginning through advanced students.

Accessible language and carefully controlled vocabulary build students' reading confidence.

Introductions at the beginning of each story, illustrations throughout, and glossaries help build comprehension.

Before, during, and after reading activities included in the back of each book strengthen student comprehension.

Audio versions of selected titles provide great models of intonation and pronunciation of difficult words.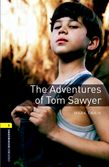 Bookworms are the World's Best Leveled Readers Series.
You may also be interested in...