Oxford Bookworms Library Factfiles Level 2: Chocolate e-book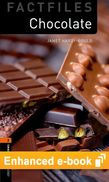 Price:
GBP 7.99
+ Sales Tax
Oxford Bookworms Library Factfiles Level 2: Chocolate e-book
Classics, modern fiction, non-fiction and more. Written for secondary and adult students the Oxford Bookworms Library has seven reading levels from A1-C1 of the CEFR.

Read this e-book on the Oxford Learner's Bookshelf - available for iPad, Android, and online.

You can drink it, and you can cook with it. You can even make buildings, dresses, and hats out of it. You can give it to somebody as a present, or you can buy it for yourself. And of course you can eat it. Dark chocolate, milk chocolate, white chocolate, chocolates with gold on the outside - everybody loves chocolate. Follow its story, from the forests of Central America hundreds of years ago, through Africa, Europe, and the United States, to the growing markets of India and China. Perhaps you need a little something to eat while you read...

CEFR A2/B1
Word count 6,591.
ISBN:

978-0-19-465555-2

Price: GBP 7.99 + Sales Tax
How to buy

Chocolate is available as an e-book, with interactive features designed specifically for language learners. Available for iPad and tablets for Android via the Oxford Learner's Bookshelf app and online on a computer at www.oxfordlearnersbookshelf.com. Learners study online or on a tablet and their work syncs between devices.

Institutions can buy access codes for their students. Find out more.
Word count 6,591
Read at a comfortable level with word count and CEFR level for every book
Illustrations, photos, and diagrams support comprehension
Interactive activities build language skills and check understanding
Slow down audio to build listening skills
Glossaries with audio teach difficult vocabulary and pronunciation
Free editable tests for every book
Track reading progress and earn certificates with the Reading Diary
Perfect for use in and out of class the Oxford Bookworms Library gives you:
Choice
- Students can choose from over 270 books, across a wide range of genres – from crime, fantasy and thrillers, to classics, plays and non-fiction. There's something for everyone!
Comfort and Consistency
- Bookworms are written to a carefully designed language syllabus, judged to be
"the most consistent of all series in terms of language control, length, and quality of story"
by David R. Hill (ELT journal review). The reliable grading and variety of books available means students practise and improve their English by reading at a comfortable level, with books that really interest them.
Extra Teacher Support
-
Free editable tests
for every book makes it easy to use readers with your class, test your students' knowledge, and check their comprehension. For more ways of using Bookworms in and out of class watch the
Oxford Big Read
step-by-step video tips with downloadable worksheets.
Factfiles are non-fiction graded readers from the Oxford Bookworms Library available for Levels 1 to 4 (CEFR A1- B2).
Students learn about different countries and cultures, science and nature, history and historical figures all while practising and improving their English.
Read about
Climate Change
,
World Wonders
,
Nelson Mandela
, and
much more
.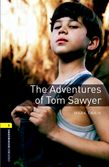 Classics, modern fiction, non-fiction and more – the Oxford Bookworms Library has a book for every student.