Oxford Bookworms Library Factfiles Level 3: The Everest Story Audio Pack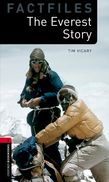 Oxford Bookworms Library Factfiles Level 3: The Everest Story Audio Pack
Tim Vicary
| | |
| --- | --- |
| Format: | Mixed media format |
It is beautiful to look at, hard to reach, and terribly difficult to climb. Winds of 200 kilometres per hour or more scream across it day and night, while the temperature falls to -20°C or lower. Every year, some who try to climb the highest mountain in the world do not return.
Classics, modern fiction, non-fiction and more. Written for secondary and adult students the Oxford Bookworms Library has seven reading levels from A1-C1 of the CEFR.

Listen along with downloadable MP3 audio.
This pack includes:
Word count ,.
Read at a comfortable level with word count and CEFR level on every cover.
Illustrations, photos, and diagrams support comprehension.
Activities build language skills and check understanding.
Audio improves reading and listening skills.
Glossaries teach difficult vocabulary.
Free editable tests for every book.
Selected Bookworms are available for your tablet or computer through the Oxford Learner's Bookshelf.
This award-winning collection of adapted classic literature and original stories develops reading skills for low-beginning through advanced students.

Accessible language and carefully controlled vocabulary build students' reading confidence.

Introductions at the beginning of each story, illustrations throughout, and glossaries help build comprehension.

Before, during, and after reading activities included in the back of each book strengthen student comprehension.

Audio versions of selected titles provide great models of intonation and pronunciation of difficult words.
The most consistent of all series in terms of language control, length, and quality of story.


Factfiles are non-fiction graded readers from the Oxford Bookworms Library available for Levels 1 to 4 (CEFR A1- B2).

Students learn about different countries and cultures, science and nature, history and historical figures all while practising and improving their English.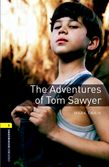 Bookworms are the World's Best Leveled Readers Series.