Oxford Bookworms Library Level 3: Skyjack! audio CD pack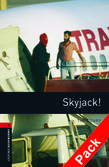 Oxford Bookworms Library Level 3: Skyjack! audio CD pack
Tim Vicary
| | |
| --- | --- |
| Format: | Mixed media format |
There is a name on the list that the Prime Minister knows very well - too well. There is someone on that plane who will soon be dead - if the hijackers can find out who he is!

And there isn't much time. One man lies dead on the runway. In a few minutes the hijackers will use their guns again. And the Prime Minister knows who they are going to kill.
Level 3:

1,000-Word Vocabulary

Average Page Count (Main Text):56

Average Word Count: 10,000

Lexile Measures: 420L-1040L

Approx. Reading Level: Grades 2-10

This pack includes:
This award-winning collection of adapted classic literature and original stories develops reading skills for low-beginning through advanced students.

Accessible language and carefully controlled vocabulary build students' reading confidence.

Introductions at the beginning of each story, illustrations throughout, and glossaries help build comprehension.

Before, during, and after reading activities included in the back of each book strengthen student comprehension.

Audio versions of selected titles provide great models of intonation and pronunciation of difficult words.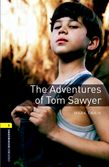 Bookworms are the World's Best Leveled Readers Series.