Oxford Bookworms Library Level 4: A Morbid Taste For Bones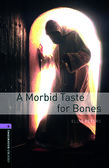 Oxford Bookworms Library Level 4: A Morbid Taste For Bones
Ellis Peters retold by John Escott
Murder in the twelfth century is no different from murder today. There is still a dead body, though this time with an arrow through the heart instead of a bullet. There is still a need to bury the dead, to comfort the living - and to catch the murderer.

When Brother Cadfael comes to a village in the Welsh hills, he finds himself doing all three of those things. And there is nothing simple about this death. The murdered man's daughter needs Cadfael's help in more ways than one. There are questions about the arrow. And the burial is the strangest thing of all . . .
ISBN:

978-0-19-479179-3

Pages:

96

Binding: Paperback
Dimensions: 198x129 mm
Level 4:

1,400-Word Vocabulary

Average Page Count (Main Text):72

Average Word Count: 16,000

Lexile Measures: 380L-1070L

Approx. Reading Level: Grades 3-10

This award-winning collection of adapted classic literature and original stories develops reading skills for low-beginning through advanced students.

Accessible language and carefully controlled vocabulary build students' reading confidence.

Introductions at the beginning of each story, illustrations throughout, and glossaries help build comprehension.

Before, during, and after reading activities included in the back of each book strengthen student comprehension.

Audio versions of selected titles provide great models of intonation and pronunciation of difficult words.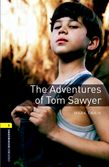 Bookworms are the World's Best Leveled Readers Series.