Oxford Bookworms Library: The Scarlet Letter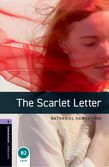 Oxford Bookworms Library: The Scarlet Letter
Level 4: 1400-Word Vocabulary
Third Edition
Nathaniel Hawthorne Retold by John Escott
Scarlet is the colour of sin, and the letter "A" stands for "Adultery". In the 1600s, in Boston, Massachusetts, love was allowed only between a husband and a wife. A child born outside marriage was a child of sin. Hester Prynne must wear the scarlet letter on her dress for the rest of her life. How can she ever escape from this public shame? What will happen to her child, growing up in the shadow of the scarlet letter? The future holds no joy for Hester Prynne. And what will happen to her sinful lover - the father of her child?
ISBN:

978-0-19-479183-0

Price: $ 10.00
Pages:

96

Binding: Paperback
Dimensions: 198x129 mm
Level 4:

1,400-Word Vocabulary

Average Page Count (Main Text):72

Average Word Count: 16,000

Lexile Measures: 380L-1070L

Approx. Reading Level: Grades 3-10

Word count 15,965
Read at a comfortable level with word count and CEFR level on every cover
Illustrations, photos, and diagrams support comprehension
Activities build language skills and check understanding
Glossaries teach difficult vocabulary
Free editable tests for every book
Selected Bookworms are available for your tablet or computer through the Oxford Learner's Bookshelf
This award-winning collection of adapted classic literature and original stories develops reading skills for low-beginning through advanced students.

Accessible language and carefully controlled vocabulary build students' reading confidence.

Introductions at the beginning of each story, illustrations throughout, and glossaries help build comprehension.

Before, during, and after reading activities included in the back of each book strengthen student comprehension.

Audio versions of selected titles provide great models of intonation and pronunciation of difficult words.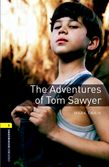 Bookworms are the World's Best Leveled Readers Series.