Oxford Bookworms Library Level 5: The Merchant of Venice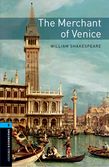 Oxford Bookworms Library Level 5: The Merchant of Venice
William Shakespeare Retold by Clare West

Extensive Reading Foundation Language Learner Literature Award Winner 2017
Classics, modern fiction, non-fiction and more. Written for secondary and adult students the Oxford Bookworms Library has seven reading levels from A1-C1 of the CEFR.

In sixteenth-century Venice - a city of wealthy merchants and bankers - money is all-important. Bassanio is penniless, but his great friend Antonio offers to help him by borrowing the money that he needs. To do this, though, Antonio must make an arrangement with an old enemy that puts his life in danger... The Merchant of Venice is one of Shakespeare's most popular plays, and it has been performed all over the world. It is retold in this Bookworm not as a play, but as a story.

CEFR B2
Word count 25,189
ISBN:

978-0-19-420971-7

Pages:

112

Binding: Paperback
Dimensions: 198x129 mm
Classics, modern fiction, non-fiction and more. Written for secondary and adult students the Oxford Bookworms Library has seven reading levels from A1-C1 of the CEFR.
Word count 25,189
Read at a comfortable level with word count and CEFR level on every cover
Illustrations, photos, and diagrams support comprehension
Activities build language skills and check understanding
Glossaries teach difficult vocabulary
Free editable tests for every book
This award-winning collection of adapted classic literature and original stories develops reading skills for low-beginning through advanced students.

Accessible language and carefully controlled vocabulary build students' reading confidence.

Introductions at the beginning of each story, illustrations throughout, and glossaries help build comprehension.

Before, during, and after reading activities included in the back of each book strengthen student comprehension.

Audio versions of selected titles provide great models of intonation and pronunciation of difficult words.

Extensive Reading Foundation Language Learner Literature Award Winner 2017
Jurors' Comment:"A great introduction to the world of Shakespeare. The narrative is powerful, well-paced and poetic, and the story and its themes of love, revenge, greed and generosity are timeless. Almost every chapter has at least one pencil illustration which clearly represents significant events and characters in the chapter. They set the scene very well and help facilitate comprehension. It is a book that feels good in the hand and looks and feels serious and adult. Very literary. The Bard himself would be proud."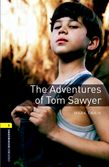 Bookworms are the World's Best Leveled Readers Series.