Oxford Bookworms Library Level 5: The Great Gatsby e-book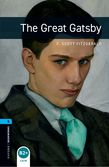 Oxford Bookworms Library Level 5: The Great Gatsby e-book
F. Scott Fitzgerald Retold by Clare West
| | |
| --- | --- |
| Format: | e-book (RM Books, Kindle, Kobo, ebooks.com, Android, Apple devices, OLF) |
Gatsby's mansion on Long Island blazes with light, and the beautiful, the wealthy, and the famous drive out from New York to drink Gatsby's champagne and to party all night long. But Jay Gatsby, the owner of all this wealth, wants only one thing - to find again the woman of his dreams, the woman he has held in his heart and his memory for five long years. The Great Gatsby, F. Scott Fitzgerald's masterpiece, is one of the great American novels of the twentieth century. It captures perfectly the Jazz Age of the 1920s, and goes deep into the hollow heart of the American Dream.
"The most consistent of all series in terms of language control, length, and quality of story."

David R. Hill, Director of the Edinburgh Project on Extensive Reading.
Word count 23,445
Read at a comfortable level with word count and CEFR level for every book
Illustrations, photos, and diagrams support comprehension
Activities build language skills and check understanding
Glossaries teach difficult vocabulary
Free editable tests for every book
Available from Kobo, Kindle, ebooks.com, the iBookstore, Google Play and more
Perfect for use in and out of class the Oxford Bookworms Library gives you:
Choice
- Students can choose from over 270 books, across a wide range of genres – from crime, fantasy and thrillers, to classics, plays and non-fiction. There's something for everyone!
Comfort and Consistency
- Bookworms are written to a carefully designed language syllabus, judged to be
"the most consistent of all series in terms of language control, length, and quality of story"
by David R. Hill (ELT journal review). The reliable grading and variety of books available means students practise and improve their English by reading at a comfortable level, with books that really interest them.
Extra Teacher Support
-
Free editable tests
for every book makes it easy to use readers with your class, test your students' knowledge, and check their comprehension. For more ways of using Bookworms in and out of class watch the
Oxford Big Read
step-by-step video tips with downloadable worksheets.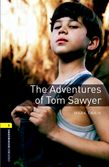 Classics, modern fiction, non-fiction and more – the Oxford Bookworms Library has a book for every student.