Oxford Bookworms Library Level 5: Sense and Sensibility e-book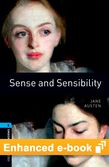 Price:
GBP 7.99
+ Sales Tax
Oxford Bookworms Library Level 5: Sense and Sensibility e-book
Jane Austen Retold by Clare West
Classics, modern fiction, non-fiction and more. Written for secondary and adult students the Oxford Bookworms Library has seven reading levels from A1-C1 of the CEFR.

Read this e-book on the Oxford Learner's Bookshelf - available for iPad, Android, and online.

Sometimes the Dashwood girls do not seem like sisters. Elinor is all calmness and reason, and can be relied upon for practical, common sense opinions. Marianne, on the other hand, is all sensibility, full of passionate and romantic feeling. She has no time for dull common sense - or for middle-aged men of thirty-five, long past the age of marriage. True love can only be felt by the young, of course. And if your heart is broken at the age of seventeen, how can you ever expect to recover from the passionate misery that fills your life, waking and sleeping?

CEFR B2
Word count 24,345
ISBN:

978-0-19-465764-8

Price: GBP 7.99 + Sales Tax
"The most consistent of all series in terms of language control, length, and quality of story."

David R. Hill, Director of the Edinburgh Project on Extensive Reading.
Word count 24,345
Read at a comfortable level with word count and CEFR level for every book
Illustrations, photos, and diagrams support comprehension
Interactive activities build language skills and check understanding
Slow down audio to build listening skills
Glossaries with audio teach difficult vocabulary and pronunciation
Free editable tests for every book
Track reading progress and earn certificates with the Reading Diary
Perfect for use in and out of class the Oxford Bookworms Library gives you:
Choice
- Students can choose from over 270 books, across a wide range of genres – from crime, fantasy and thrillers, to classics, plays and non-fiction. There's something for everyone!
Comfort and Consistency
- Bookworms are written to a carefully designed language syllabus, judged to be
"the most consistent of all series in terms of language control, length, and quality of story"
by David R. Hill (ELT journal review). The reliable grading and variety of books available means students practise and improve their English by reading at a comfortable level, with books that really interest them.
Extra Teacher Support
-
Free editable tests
for every book makes it easy to use readers with your class, test your students' knowledge, and check their comprehension. For more ways of using Bookworms in and out of class watch the
Oxford Big Read
step-by-step video tips with downloadable worksheets.
The licence period for this product is perpetual.
The use of this product is subject to the Oxford Learners Bookshelf
terms and conditions
.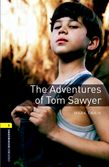 Classics, modern fiction, non-fiction and more – the Oxford Bookworms Library has a book for every student.