Oxford Bookworms Library: Red Roses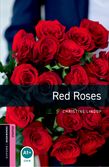 Oxford Bookworms Library: Red Roses
Starter: 250-Word Vocabulary
Third Edition
"Who is the man with the roses in his hand?" thinks Anna. "I want to meet him" "Who is the girl with the guitar?" thinks Will. "I like her. I want to meet her." 'Who is the girl with the guitar?" thinks Will. "I like her. I want to meet her." But they do not meet. "There are lots of men!" says Anna's friend Vicki, but Anna cannot forget Will. And then one rainy day . . .
ISBN:

978-0-19-423434-4

Price: $ 11.00
Pages:

48

Binding: Paperback
Dimensions: 198x129 mm
Starter Level:

250-Word Vocabulary

Average Page Count: 24

Average Word Count:

Comic Strip Starters 950

Narrative Starters 1,540

Interactive Starters 1,635

Lexile Measures: BR-490L

Approx. Reading Level: Grades K-2

Word count 1,700
Read at a comfortable level with word count and CEFR level on every cover
Illustrations, photos, and diagrams support comprehension
Activities build language skills and check understanding
Glossaries teach difficult vocabulary
Free editable tests for every book
Selected Bookworms are available for your tablet or computer through the Oxford Learner's Bookshelf
This award-winning collection of adapted classic literature and original stories develops reading skills for low-beginning through advanced students.

Accessible language and carefully controlled vocabulary build students' reading confidence.

Introductions at the beginning of each story, illustrations throughout, and glossaries help build comprehension.

Before, during, and after reading activities included in the back of each book strengthen student comprehension.

Audio versions of selected titles provide great models of intonation and pronunciation of difficult words.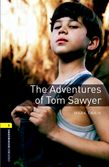 Bookworms are the World's Best Leveled Readers Series.