Oxford Bookworms Library Starter Level: Sally's Phone e-book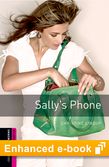 Oxford Bookworms Library Starter Level: Sally's Phone e-book
Classics, modern fiction, non-fiction and more. Written for secondary and adult students the Oxford Bookworms Library has seven reading levels from A1-C1 of the CEFR.

Read this e-book on the Oxford Learner's Bookshelf - available for iPad, Android, and online.

Sally is always running - and she has her phone with her all the time: at home, on the train, at work, at lunchtime, and at the shops. But then one afternoon suddenly she has a different phone... and it changes her life.

CEFR A1
Word count 1,400
Oxford Bookworms enjoy a world-wide reputation for high-quality storytelling and a great reading experience.

Research shows reading a lot improves all your language skills.

Experts recognize Oxford Bookworms as the most consistent series in terms of language control, length, and quality of story - very important for fluent reading and extensive reading.

There's a wide choice of titles too - something for everyone.
Word count 1,400
Extensive Reading Foundation Language Learner Literature Award Finalist
Read at a comfortable level with word count and CEFR level for every book
Illustrations, photos, and diagrams support comprehension
Interactive activities build language skills and check understanding
Slow down audio to build listening skills
Glossaries with audio teach difficult vocabulary and pronunciation
Free editable tests for every book
Track reading progress and earn certificates with the Reading Diary
This award-winning collection of adapted classic literature and original stories develops reading skills for low-beginning through advanced students.

Accessible language and carefully controlled vocabulary build students' reading confidence.

Introductions at the beginning of each story, illustrations throughout, and glossaries help build comprehension.

Before, during, and after reading activities included in the back of each book strengthen student comprehension.

Audio versions of selected titles provide great models of intonation and pronunciation of difficult words.
The licence period for this product is perpetual.
The use of this product is subject to the Oxford Learners Bookshelf
terms and conditions
.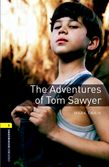 Bookworms are the World's Best Leveled Readers Series.