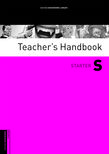 Hello
You can visit our worldwide website for our globally available teaching resources, or visit our local website for for products, events and materials for your area.
Please choose below:
Oxford Bookworms Library Teacher's Materials
Third Edition
Seven-stage graded readers series offering over 200 adapted and original English texts for secondary and adult students.
Oxford Bookworms enjoy a world-wide reputation for high-quality storytelling and a great reading experience.

Research shows reading a lot improves all your language skills.

Experts recognize Oxford Bookworms as the most consistent series in terms of language control, length, and quality of story - very important for fluent reading and extensive reading.

There's a wide choice of titles too - something for everyone.
Graded according to the acclaimed Bookworms syllabus
Award-winning titles
Stunning covers
Extended activities section at the back
Word count and CEF level on every cover
Audio CDs for the complete text
Free print and online teachers' support for every title - www.oup.com/bookworms
Teacher's Handbook for each Stage, with:

* Notes on getting the best out of Bookworms
* Information on the Bookworms syllabus and Headwords
* Guidance on how to get your students reading, including using different types of Bookworms, setting up a class library, and running Extensive Reading Programmes
* Answers to the activities in all the books
* Tests for each Stage including
* Comprehension Tests with Answer Key
* New Multiple-Choice Tests with answers
* Activity Worksheets at Stages 1-4 including
* A summary of each book
* A photocopiable worksheet with Before, While and After reading activities
* Activity Worksheet answers

Reading is a valuable learning tool and can greatly help students practise, reinforce and improve their language skills but it can be difficult to use reading in the classroom.
How can I get my students to read?, How can I make reading a classroom activity?,
and
how can I be sure they understand what they've read?
are common questions teachers ask and we're here to help with the Oxford Big Read.These short, simple, and practical tips will help you get all of your students reading and using what they have read in group work and short projects. Students get excited about reading, your whole class gets involved and you know they've understood what they've read. Join the Oxford Teachers' Club for free and the
Big Read
will help you get your whole class reading.
For Oxford Bookworms Library Teacher's Materials
(1)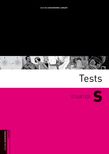 Starter Tests
978-0-19-423401-6