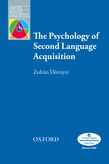 Hello
You can visit our worldwide website for our globally available teaching resources, or visit our local website for for products, events and materials for your area.
Please choose below:
Oxford Applied Linguistics
Series Advisers: Anne Burns and Diane Larsen Freeman
Home to the most innovative studies in its field, the Oxford Applied Linguistics series furthers research in English teaching and learning, and provides strong foundations for language pedagogy.
The series attracts single or co-authored volumes from authors researching at the cutting edge of this dynamic field of interdisciplinary enquiry. The titles range from books that make such developments accessible to the non-specialist reader to those which explore in depth their relevance for the way language is to be conceived as a subject, and how courses and classroom activities are to be designed. As such, these books not only extend the field of applied linguistics itself and lend an additional significance to its enquiries, but also provide an indispensable professional foundation for language pedagogy and its practice.
The scope of the series includes:
second language acquisition
bilingualism and multi/plurilingualism
language pedagogy and teacher education
testing and assessment
language planning and policy
language internationalization
technology-mediated communication
discourse-, conversation-, and contrastive-analysis
pragmatics
stylistics
lexicography
translation
Understanding Second Language Acquisition (second edition)
"An excellent and much-needed, in-depth review of the research on how children and literate adults learn a second language. Ellis provides a sound knowledge base for language teachers and beginning graduate students in applied linguistics, focusing on relevant findings of research on second-language learning by children and literate adults in both naturalistic and instructed contexts." Elaine Tarone, Director of the Center for Advanced Research on Language Acquisition, University of Minnesota

Academic Publishing: Issues and Challenges in the Construction of Knowledge
"Ken Hyland's book is an important contribution to the literature on academic publishing. It is accessibly written, key concepts and themes are well explained, and the issues that are discussed are clearly connected to the challenges faced by academic writers." Brian Paltridge, Professor of TESOL, University of Sydney
Anne Burns, series adviser for the Oxford Applied Linguistics series
Diane Larsen-Freeman, series adviser for the Oxford Applied Linguistics series
---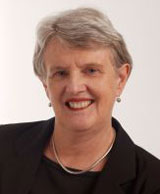 Anne Burns is currently Professor in Language Education at Aston University, Birmingham, and Professor of TESOL at the University of New South Wales, Sydney. She is also an Honorary Professor at the University of Sydney and an Honorary Associate at Macquarie University.
Her research interests include language teacher education, language teacher cognition, applications of genre theory to language teaching, curriculum development and change, literacy, and written and spoken discourse analysis. She is well known for her work in the theory and practice of action research.
---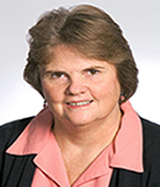 Diane Larsen-Freeman is Professor Emerita at the School of Education, Professor Emerita at the Department of Linguistics, and Research Scientist Emerita and former Director at the English Language Institute, at the University of Michigan. She is currently a Visiting Senior Fellow at the University of Pennsylvania and Distinguished Senior Fellow at the Graduate SIT Institute in Vermont. Her areas of research interest include the process of second language acquisition, psycholinguistic and socio-cognitive approaches to language acquisition research, English grammar, and language teacher education.
She is well known for her books on English grammar, language teaching methods, and her more recent work in relating complexity theory to language acquisition and use. Her Oxford Applied Linguistics title on complex systems and applied linguistics, co-authored with Lynne Cameron, was awarded the Kenneth W. Mildenberger book prize by the Modern Language Association in 2009. Professor Larsen-Freeman also received the 2011 American Association for Applied Linguistics' Distinguished Scholarship and Service Award.
Professor Burns' and Professor Larsen-Freeman's diverse and complementary knowledge and experience will help Oxford University Press to ensure that the Oxford Applied Linguistics series continues to represent the very best in the field.
Prizewinning titles in the Applied Linguistics Series:
Second Language Learning in the Early School Years
Shortlisted for the BAAL Book Prize 2015
Language Assessment in Practice
Winner Sage/ILTA Book Award 2012
Translation in Language Teaching
Ben Warren International House Trust Prize
The Multilingual Subject
Winner MLA Kenneth W. Mildenberger Prize 2009
The Psychology of Second Language Acquisition by Zoltán Dörnyei
Winner Ben Warren Prize 2010
Complex Systems and Applied Linguistics
Winner MLA Kenneth W. Mildenberger Prize 2009
Language Learner Strategies: 30 years of Research and Practice
Shortlisted for the BAAL Book Prize 2008
Task-based Language Learning and Teaching
Shortlisted for the Ben Warren Prize 2003
A Cognitive Approach to Language Learning
Winner MLA Kenneth W Mildenberger Prize 1997
Individual Freedom in Language Teaching
Shortlisted for the Ben Warren Prize
Shortlisted for the BAAL Book Prize 2002
The Phonology of English as an International Language
Shortlisted for the BAAL Book Prize 2001
Highly Commended English-Speaking Union's Duke of Edinburgh Book Competition
Shortlisted for the British Council Innovation Awards
Linguistic Imperialism
Shortlisted for the BAAL Book Prize 2000
Resisting Linguistic Imperialism in English Teaching
Winner MLA Mina P Shaughnessy Prize
Shortlisted for the BAAL Book Prize
Understanding Second Language Acquisition
Winner BAAL Book Prize
Language Play, Language Learning
Winner MLA Kenneth W Mildenberger Prize 1999
Shortlisted for the Ben Warren Prize
Language Testing in Practice
Winner MLA Kenneth W Mildenberger Prize
Fundamental Considerations in Language Testing
Winner MLA Kenneth W Mildenberger Prize 1990
Context and Culture in Language Teaching
Winner MLA Kenneth W Mildenberger Prize 1993
Lexical Phrases and Language Teaching
First Prize English-Speaking Union's Duke of Edinburgh Book Competition 1992
For Oxford Applied Linguistics
(83)