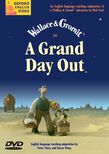 Hello
You can visit our worldwide website for our globally available teaching resources, or visit our local website for for products, events and materials for your area.
Please choose below:
A Grand Day Out™
Original story: Nick Park
ELT adaptation: Peter Viney and Karen Viney
World-famous animated film by the Oscar® -winning creators of The Wrong Trousers™ and A Close Shave™.
An English language teaching adaptation of A Grand Day Out ™, specially adapted by Peter Viney and Karen Viney.
In this exciting adventure, Wallace and Gromit fly to the moon in a rocket and find an unusual friend.
The video is organized into six manageable episodes, which present specific grammar points, functional language, and vocabulary.
The original dialogue has been simplified, and additional narration gives learners further language input.
The video is supported by a Student's Book and a Teacher's Book.
For A Grand Day Out™
(3)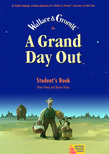 A Grand Day Out
978-0-19-459245-1
The full-color Student Book features stills from the video and related language ...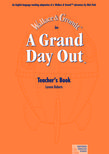 A Grand Day Out
978-0-19-459246-8
The Teacher's Book provides specific teaching notes for each episode.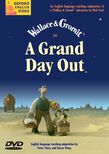 Wallace and Gromit
978-0-19-459238-3
Join Wallace and his dog Gromit on their adventures. These adaptations of the wo...