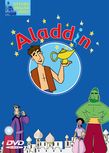 Hello
You can visit our worldwide website for our globally available teaching resources, or visit our local website for for products, events and materials for your area.
Please choose below:
Fairy Tales
Activity Books: Cathy Lawday and Richard MacAndrew
Four classic fairy tales for children learning English: Aladdin, Goldilocks and the Three Bears, Three Billy-Goats, and The Town Mouse and the Country Mouse.
Animated versions of world-famous fairy tales.
Includes narration, dialogue, and song.
Can be used with any low-level primary course.
Each story is played twice, with sub-titles appearing on the repeated version.
There are four lively songs on each video designed to reinforce key language.
Each video is accompanied by an Activity Book with teaching notes.
A series of animated fairy tales, each containing narration, dialogue, and songs, with carefully graded language.
For Fairy Tales
(1)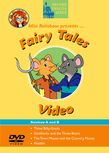 Rainbow Compilation of Fairy Tales Videos DVD
978-0-19-459540-7