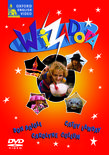 Hello
You can visit our worldwide website for our globally available teaching resources, or visit our local website for for products, events and materials for your area.
Please choose below:
Wizadora
Don Arioli, Carolyne Cullum and Cathy Lawday
Activity Book and Video Guide: Wendy Ball
An entertaining combination of people and puppets to capture children's imagination.
A highly motivating and amusing video for young learners.
Wizadora is a young wizard. She hasn't yet mastered her magic spells, and her magic often goes wrong! Children will love to follow her adventures, and join in the fun with her unusual housemates and Tom and Katie, the children who live next-door.
The language syllabus covers the basic structures of any first-year primary course.
Each episode ends with a review section which reinforces key language.
The video is supported by an Activity Book for pupils, a Video Guide for teachers, and an Audio Cassette.