Cookie's Nursery Rhyme Video DVD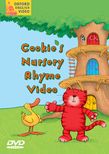 Cookie's Nursery Rhyme Video DVD
A 15-minute animated video for pre-primary learners of English.
For young learners of English (3-5 year olds)
Includes songs and dialogue
Can be used with any low-level pre-primary course
Teaching Notes with photocopiable worksheets
Cookie's Nursery Rhyme DVD features animations of eight traditional nursery rhymes as songs introduced by three friendly characters, a cat, a duck, and a kangaroo.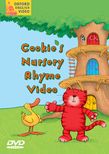 15-minutowy animowany film wideo na DVD dla przedszkolaków uczących się angielskiego.