Hello
You can visit our worldwide website for our globally available teaching resources, or visit our local website for for products, events and materials for your area.
Please choose below:
Into the Classroom
Short, practical guides for English language teachers
Each title focuses on a specific area of language teaching, helping you to make sense of new developments and implement them into your classroom.
Practical advice and activities for classroom implementation
'Try this' ideas give you confidence to introduce new techniques into your classroom
'Getting it right' provides best practice tips and techniques
Companion website includes additional material and PDF content for each title
Also available in e-Book format
Into the Classroom is a series of short, practical guides that help teachers who work in the primary and secondary school setting to make sense of new teaching tools, techniques and educational policy, with ideas for implementing them in the classroom.

Practical and easy to read, this series offers a range of activities and teaching tips for you to introduce into your lessons. 'Try this' provides ideas for implementing new techniques with confidence, while best practice tips and techniques are provided in the 'getting it right' sections.
For Into the Classroom
(122)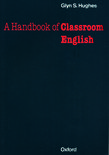 A Handbook of Classroom English
978-0-19-431633-0
For trainee teachers who want to acquire accurate, authentic, and idiomatic clas...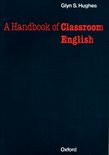 A Handbook of Classroom English e-book
978-0-19-434270-4
You may also be interested in...