Cross-curricular Activities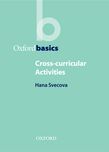 Cross-curricular Activities
A selection of thirty units covering a wide variety of cross-curricular topics.

Areas covered include maths, geography, biology, history, music, art, and drama. All the activities give learners opportunities to communicate in English and at the same time explore core areas of the curriculum.
ISBN:

978-0-19-442188-1

Pages:

72

Binding: Paperback
Dimensions: 207x190 mm
Lots of hands-on activities.
Easily accessible resources.
Can be used between elementary and intermediate levels.
Aimed at higher primary and secondary.
Introduction
Activities
1 Coat of arms
2 Animals
3 Fractions
4 Drawing a song
5 Plants
6 Experiments with a glass of water
7 Gold Rush routes
8 Multiplying and dividing
9 Leaves
10 Health
11 Moving pictures
12 Weather
13 Measurements
14 The Stone Age
15 Sight
16 Pictograms
17 The Solar System
18 Sound and hearing
19 Musical instruments
20 Weight
21 Library
22 Maps
23 Materials
24 Tree rings
25 Pulse
26 Fruit and vegetables
27 Voice
28 Timetable
29 Touch, taste, and smell
30 Framed pictures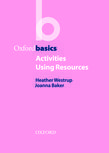 A series of short, accessible books containing lesson plans for teaching elementary to intermediate level students.