Intercultural Activities e-book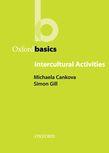 Intercultural Activities e-book
Format:
e-book (Kobo, Kindle, Apple devices, ebooks.com, Android, RM Books, OLF)
See also:
Paperback

|

e-book
Oxford Basics are short, easy-to-use books based on communicative methodology. They provide ideas for teachers and guidance on how to handle everyday classroom situations.
Foreword
ALAN MALEY
Introduction
Activities

1 Greetings and introductions

2 Everyday customs and habits

3 Names and families

4 Flags

5 The UK

6 Stamps

7 Houses and homes

8 Jobs for men and women

9 Pets

10 Food

11 Drink

12 School life

13 Clothes

14 Sport

15 Holidays

16 Souvenirs

17 Shopping

18 Cities

19 Transport

20 Parks

21 Weather and climate

22 Health and fitness

23 Superstitions

24 Politeness and social behaviour

25 Humour

26 Music

27 Celebrities

28 Inventors and discoverers

29 International English?

30 Festivals and celebrations

'I recommend this book to both new and experienced teachers for the fresh ideas it contains.'
- TESLEJ, Dec 2002
'All in all, I recommend the book especially to young teachers, to those who lack ideas, and to those who would like to introduce meaningful and interesting cultural subjects during their lessons.'
- IATEFL Conference, 2003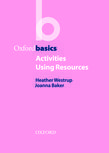 A series of short, accessible books containing lesson plans for teaching elementary to intermediate level students.