Vocabulary Activities e-book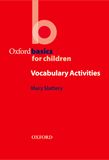 Vocabulary Activities e-book
Format:
e-book (Kobo, Kindle, Apple devices, ebooks.com, Android, RM Books, OLF)
See also:
Paperback

|

e-book
A selection of activities for vocabulary work with children from 4 to 12 years of age.

Each unit gives clear and accessible details of how to prepare, organize, and teach a lesson including examples of teacher language in the classroom. Taking into account the most effective ways in which children learn, the activities are designed to encourage the recall and recycling of vocabulary.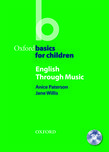 A series for teachers of young learners which provides adaptable teaching ideas in an easy-to-follow format.