Doing Task-Based Teaching e-Book for Kindle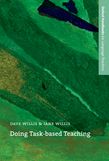 Doing Task-Based Teaching e-Book for Kindle
A practical guide to task-based teaching for ELT training courses and practising teachers.
Task-based teaching has created enormous interest among teachers in recent years. But how does the idea of designing tasks (e.g. discussions, problems, games) that encourage learners to use real language work in practice?

This book explains the basic principles behind task-based learning and teaching and gives practical examples of how to make it work in different teaching situations.
Gives a clear explanation of the basic principles of task-based teaching
Contains many examples of tasks and lesson plans from teachers around the world
Provides sample materials and lesson plans showing how to focus on meaning, language, and form
Includes guidance on adapting existing course materials to include a task-based element
Suitable for teacher training courses or for individual teachers
Authors are leading world experts on task-based teaching

Each title in the series is intended to serve both as a basis for training courses and seminars, and as a reference text.

Practical guides to understanding and implementing new developments in teaching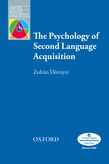 Home to the most innovative studies in its field, the Oxford Applied Linguistics series furthers research in English teaching and learning, and provides strong foundations for language pedagogy.