Intercultural Business Communication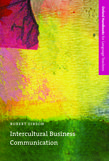 Intercultural Business Communication
An introduction to the theory and practice of intercultural business communication for teachers, language trainers, and business people.
This book looks at the important field of intercultural business communication and explains its relevance to teachers, language trainers, and business people.
ISBN:

978-0-19-442180-5

Pages:

128

Binding: Paperback
Dimensions: 246x168 mm
Why does communication between people from different cultures sometimes go wrong? Can we teach business people to anticipate and overcome these problems?

In this book, Robert Gibson addresses these questions. He analyses the main features of intercultural communication and looks at ways of helping prepare business people to function and communicate effectively while working in new, unfamiliar cultures.
Presents and explains the leading theories and key concepts of intercultural communication
Covers the main relevant business communication skills, such as negotiating, socializing, and giving presentations.
Provides advice on how to give people training in intercultural communication skills.
Recycles key concepts throughout the book and provides 'cultural checklists' which summarize the main ideas covered in each section.
Includes interactive activities designed to encourage you to relate your own personal experiences to the ideas presented in the book.
Suitable for new and experienced business English trainers, trainee business English teachers, and business people
Intercultural communication has become a 'hot topic' in the training of business people (both language-focused and general). Robert Gibson draws on his own experience as a training manager in a multinational company to provide an introduction to this diverse and fascinating subject.

The book is organized into five chapters:

Chapter 1: ('The intercultural challenge') looks at the 'why, what, and how' of Intercultural Communication. It provides definitions of intercultural communication, explains why it is important, discusses some of the barriers to intercultural communication, and explores some successful strategies for dealing with difference.

Chapter 2: ('Cultural dimensions') presents the work of some of the leading figures in the field, and then goes on to discuss specific areas of interest, including: non-verbal communication, power relations, communication between individuals and groups, dealing with uncertainty, and communication between men and women.

Chapter 3: ('Business communication') looks at the skills that business people need to function effectively at work and how these are affected by intercultural factors. These skills include: managing people, negotiating, socializing, giving presentations, advertising, and applying for a job.

Chapter 4: ('Cultures') includes examples from a selection of cultures that are of special interest to business people, and discusses the attitudes in different cultures towards areas such as team work, motivation, communication style, and problem solving.

Chapter 5: ('Going further') suggests ways of training people to develop intercultural skills.

There is a recommended reading section at the end of the book as well as a full bibliography and a glossary of the key terms used in the field.

Each title in the series is intended to serve both as a basis for training courses and seminars, and as a reference text.

Practical guides to understanding and implementing new developments in teaching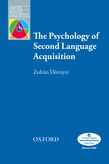 Home to the most innovative studies in its field, the Oxford Applied Linguistics series furthers research in English teaching and learning, and provides strong foundations for language pedagogy.