Advanced Learners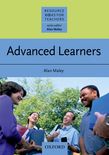 Advanced Learners
Addresses the needs of very advanced learners who wish to improve their proficiency further.

Defines the distinctive learning style of advanced learners and challenges them both by introducing new activities and by engaging them in familiar activities at a higher level of proficiency.
ISBN:

978-0-19-442194-2

Pages:

144

Binding: Paperback
Dimensions: 246x172 mm
90 activities focusing on productive and receptive skills, vocabulary, grammar, and culture.
Designed for use as self-study, in one-to-one situations, or in small groups.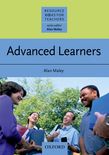 This very popular series gives teachers practical advice and guidance, together with resource ideas and materials for the classroom.