Drama and Improvisation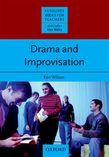 Drama and Improvisation
Designed to enliven English classes through drama activities and activate students' imagination and creativity.
ISBN:

978-0-19-442580-3

Pages:

136

Binding: Paperback
Dimensions: 246x172 mm
Fifty-six classroom activities requiring minimal preparation, ranging from shorter and less demanding to longer and more complex activities, culminating in a series of original dramatic sketches.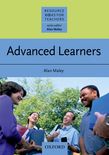 This very popular series gives teachers practical advice and guidance, together with resource ideas and materials for the classroom.