Oxford Bookworms Library: A Christmas Carol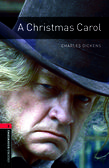 Oxford Bookworms Library: A Christmas Carol
Level 3: 1000-Word Vocabulary
Charles Dickens
Christmas is humbug, Scrooge says - just a time when you find yourself a year older and not a penny richer. The only thing that matters to Scrooge is business, and making money. But on Christmas Eve three spirits come to visit him. They take him travelling on the wings of the night to see the shadows of Christmas past, present, and future - and Scrooge learns a lesson that he will never forget.
ISBN:

978-0-19-423755-0

Pages:

0

Binding: Paperback
Level 3:

1,000-Word Vocabulary

Average Page Count (Main Text):56

Average Word Count: 10,000

Lexile Measures: 420L-1040L

Approx. Reading Level: Grades 2-10

Graded according to the acclaimed Bookworms syllabus
Award-winning titles
Stunning covers
Extended activities section at the back
Word count and CEFR level on every cover
Audio CDs for the complete text
Free print and online teachers' support for every title - www.oup.com/bookworms
This award-winning collection of adapted classic literature and original stories develops reading skills for low-beginning through advanced students.

Accessible language and carefully controlled vocabulary build students' reading confidence.

Introductions at the beginning of each story, illustrations throughout, and glossaries help build comprehension.

Before, during, and after reading activities included in the back of each book strengthen student comprehension.

Audio versions of selected titles provide great models of intonation and pronunciation of difficult words.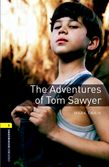 Bookworms are the World's Best Leveled Readers Series.