Leading the Way
Conference for secondary and private language school teachers

Dates: 27th - 29th August 2019
Speaker: Nikki Fořtová | Libor Štěpánek | Angela Buckingham
Time: 08:00 - 14:20 CET
Location: Ostrava | Brno | Praha |
Teaching: Can you hack it?
Loosely defined as anything that you can do to manage your time or activities more efficiently, a teaching hack – or two – could be just what the doctor ordered to make our lives as teachers easier. And let's face it, teaching is one of the most challenging jobs on the planet and we could use any help that we can get. Delving into areas such as classroom management, assessment, and some useful technology, this talk will explore actionable teaching hacks that could help us work smarter, organise our time better, and engage learners more, to stop us getting hacked off.
Creative Teachers for Creative Students: Introducing Creativity to English Classrooms
This talk is designed to familiarise EFL teachers with the Creative Approach to Language Teaching (CALT). It offers a practice-oriented insight into ways to improve creativity in students in English language classrooms. The talk presents creativity in the context of several theoretical concepts and addresses questions of creative potential, processes, situations and barriers. Participants will be encouraged to identify creative strategies that can broaden their teaching repertoires. They will also gain hands-on experience with best practices, have an opportunity to reflect on their own creative teaching, and see successful examples of how creativity may be developed in students in English language classes.
Teaching for tomorrow's test today
Exam preparation and language testing are integral aspects of many language teaching classrooms and can have a significant impact on learners, in terms of how they see themselves and on what they regard as important. Developing both our own and our students' language assessment literacy (What does 'good' look like?), by systematically 'unpacking' exam requirements in class time, invites students to develop their understanding of how to use their time and how to approach tasks effectively when it comes to summative assessment. It is evident that formative feedback – or assessment for learning – can transform learning outcomes for our students. In this session, we will examine how teaching for tomorrow's test today can open a dialogue between students and their teachers to transform feedback into feed forward.
Agenda
| Time | Activity |
| --- | --- |
| 08:00 - 09:00 | Registration |
| 09:00 - 09:25 | Conference Opening |
| 09:25 - 09:30 | Oxford Bookshops - Introduction |
| 09:30 - 10:30 | Teaching: Can you hack it? by Nikki Fořtová |
| 10:30 - 10:50 | Coffee Break |
| 10:50 - 11:50 | Creative Teachers for Creative Students: Introducing Creativity to English Classrooms by Libor Štěpánek |
| 11:50 - 13:00 | Lunch |
| 13:00 - 14:05 | Teaching for tomorrow's test today by Angela Buckingham |
| 14:05 - 14:20 | Raffle |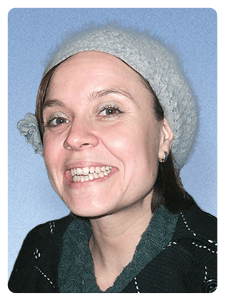 Nikki Fořtová has been involved in ELT since 2002. She holds an MA in Applied Linguistics and TESOL, is a CELTA tutor, an oral examinerfor the Cambridge suite of exams and an Oxford Teachers' Academy trainer. Nikki has run practical methodology training sessions and workshops around Europe to English language teachers and is particularly interested in the application of technology to teaching and learning. Her main areas of research and interest lie in helping learners to develop their speaking skills in an asynchronous online environment, and investigating interaction and interpersonal affordances in virtual reality environments. Originally from the UK, Nikki is the IATEFL LT SIG events coordinator, and a teacher and teacher trainer at Masaryk University in Brno, the Czech Republic.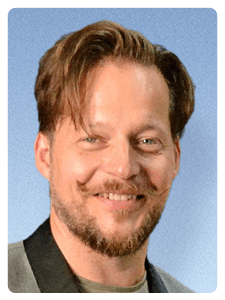 Libor Štěpánek is Assistant Professor in English and Director of the Masaryk University Language Centre in Brno. His broad international teaching experience and teacher training activities include a variety of language soft skills, however, his main interest lies in Creative Approach to Language Teaching (CALT). Libor´s interdisciplinary work is based on his formal academic background (MA in English and American Studies; World History; PhD in Political Science); informal drama education (PIRKO Drama Ensemble; director of The Bigy Theatre Workshop – the San Remo Global Educational Festival 2006 Special Committee Award Winner) and later intensive training in ICT-enhanced learning activities (EU Net-Trainer Certification). He is also an author and co-author of a number of materials, online courses and publications.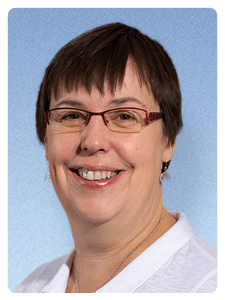 Angela Buckingham is an Academic Developer working in Higher Education in the UK, with over twenty five years of experience in ELT as a classroom teacher, teacher trainer and writer. Courses for OUP include the best-selling Passport series for Japan, the third edition of Business Venture, level 5 and level 6 of Oxford Discover Grammar (primary) and the Beginner and Elementary levels of new edition International Express as well as materials for the Oxford Teachers' Academy (OTA) online modules. She contributes to the OUP English Language Teaching Global Blog and has taught on face to face OTA courses in Oxford, as well as delivering various webinars on topics such as Flipped learning and oral language error correction. Angela has an MA in TEFL and her current areas of interest include technology enhanced learning, the international student experience and the internationalisation of the curriculum.