Camp ELT Online: Winter Camp

Webinar
Speaker:
Sarah Rogerson
Dan Crouch
Terrie Craddock
Nick Sheard
Paul Woodfall
Harcourt Settle
Date and Time:
7th December 2020, 12:00 - 13:00 EST
8th December 2020, 12:00 - 15:00 EST
9th December 2020, 12:00 - 15:00 EST
Join us for three days of free professional development and implementation training for online, hybrid, and in-person courses!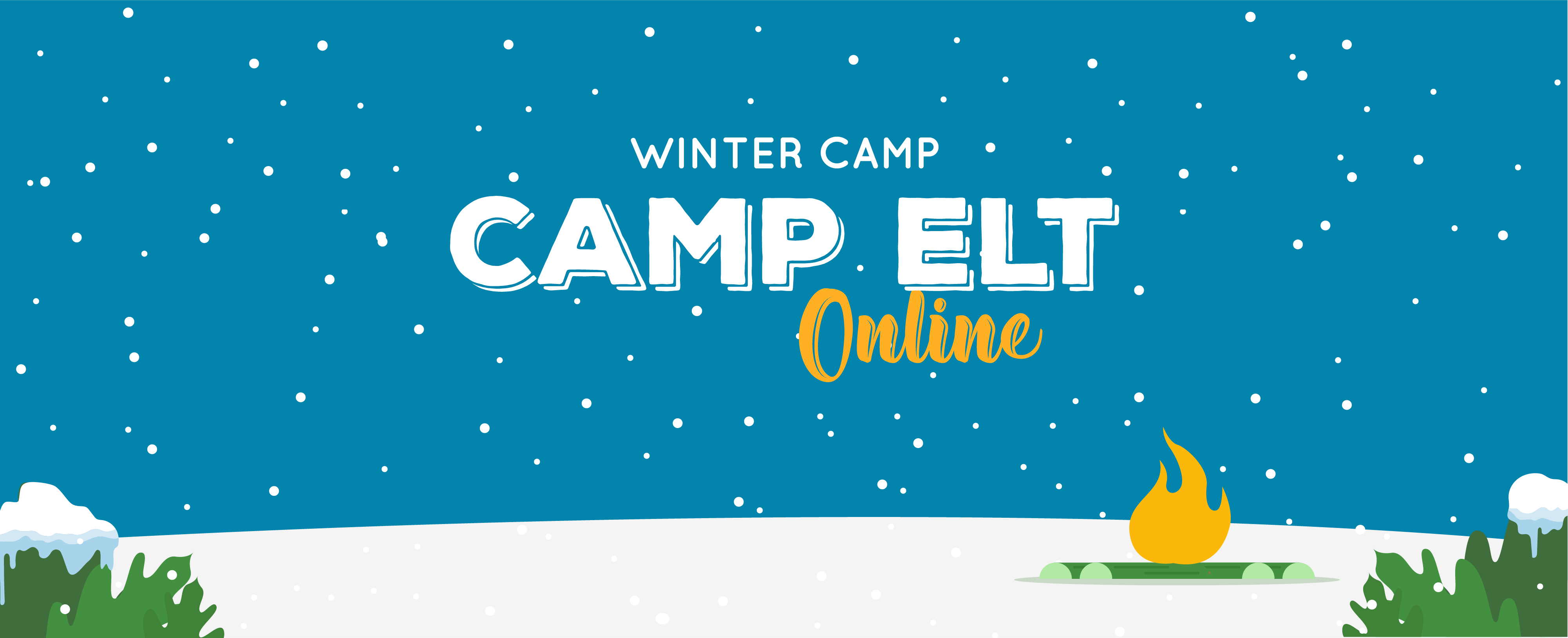 Monday 7th December 2020, 12:00 – 13:00 EST
Speakers: Sarah Rogerson & Dan Crouch
Basics of Online Teaching and Assessment
What tools are you using to teach your online classes? How are you testing your students and assessing their progress in lessons? In this session, Sarah Rogerson and Dan Crouch will offer practical tips on setting up your online class, integrating materials with your LMS, and assessing your students throughout the course.
Tuesday 8th December 2020, 12:00 – 13:00 EST
Speaker: Terrie Craddock
Teaching Skills Development in the Online Classroom
After you've created opportunities for engagement and built a community among your students, finding time to focus on reading, writing, listening, speaking, and grammar can seem rushed. Terrie Craddock will give examples and ideas for ways to get your students involved in their skills development.
Tuesday 8th December 2020, 14:00 – 15:00 EST
Speaker: Nick Sheard
The Future of English Language Teaching
2020 has been a time of rapid and extraordinary change in education as in society. As we look forward to coming semesters and years, what are some of the changes that might last, and what are new directions education may take? Publisher Nick Sheard discusses.
Wednesday 9th December 2020, 12:00 – 13:00 EST
Speaker: Paul Woodfall
Implementing Digital Resources from Q: Skills for Success
Get the most out of the digital resources in Q: Skills for Success when you're teaching online! Teacher Trainer Paul Woodfall will demonstrate techniques to use the complete series package in an online classroom, with special attention to digital components.
Wednesday 9th December2020, 14:00 – 15:00 EST
Speaker: Harcourt Settle
Teaching your Adult Students with OPD and Step Forward Online
Teaching adult learners often comes with specific attention to workplace English, civics instruction, and academic English. With the digital resources from standards-aligned courses Step Forward and Oxford Picture Dictionary, you can focus your attention on teaching them the English they need.
Date and Time
You can check the equivalent time in your country with this time zone converter.
7th - 9th December, 12:00 - 15:00 EST
New York, NY (EST) 12:00 - 15:00
Los Angeles, CA (PST) 09:00 - 12:00
Denver, CO (MST) 10:00 - 13:00
Chicago, IL (CST) 11:00 - 14:00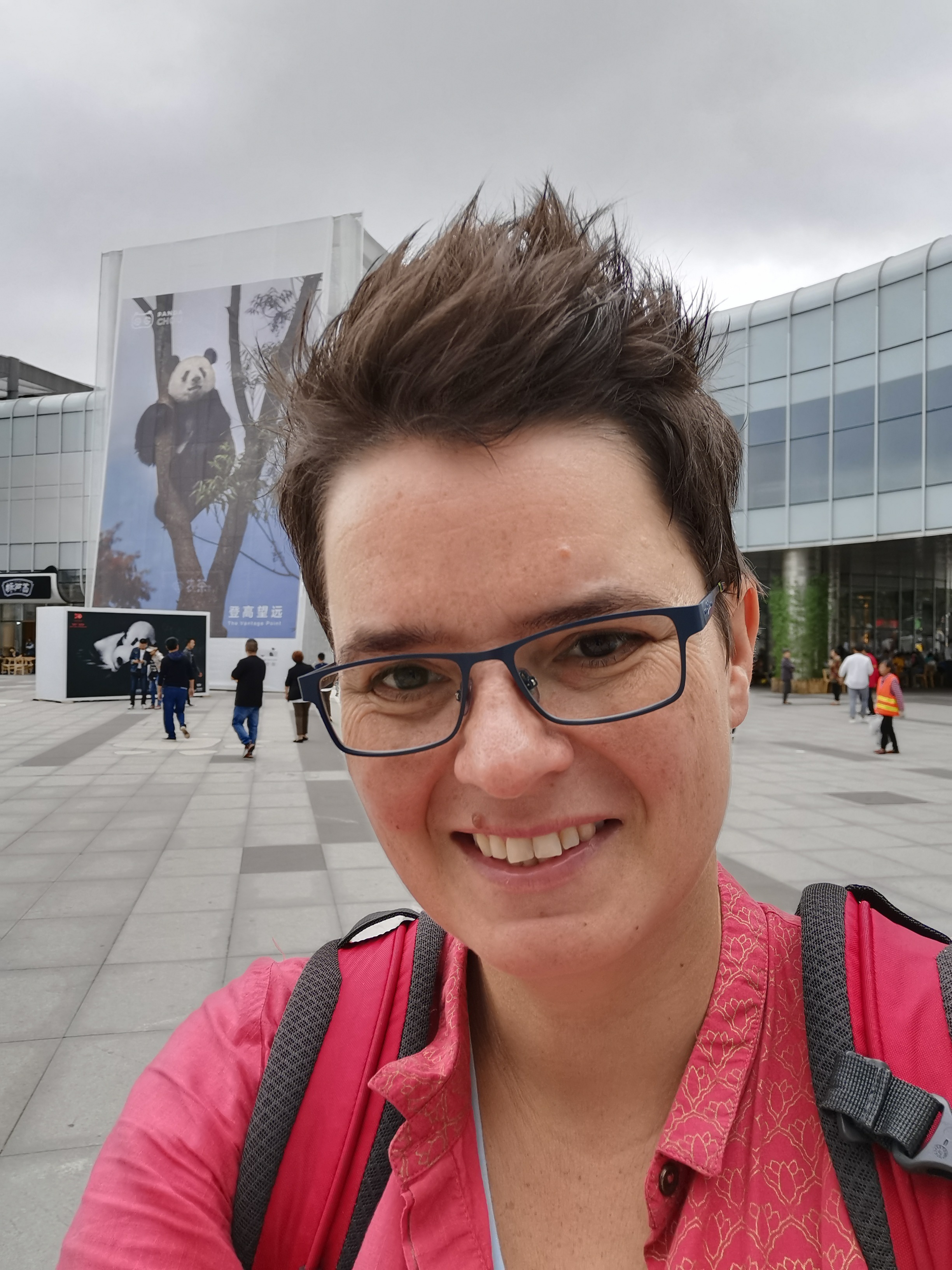 Sarah Rogerson is Director of Assessment at Oxford University Press. She has worked in English language teaching and assessment for 20 years and is passionate about education for all and digital innovation in ELT. As a relative new comer to OUP, Sarah is really excited about the Oxford Test of English and how well it caters to the 21st century student.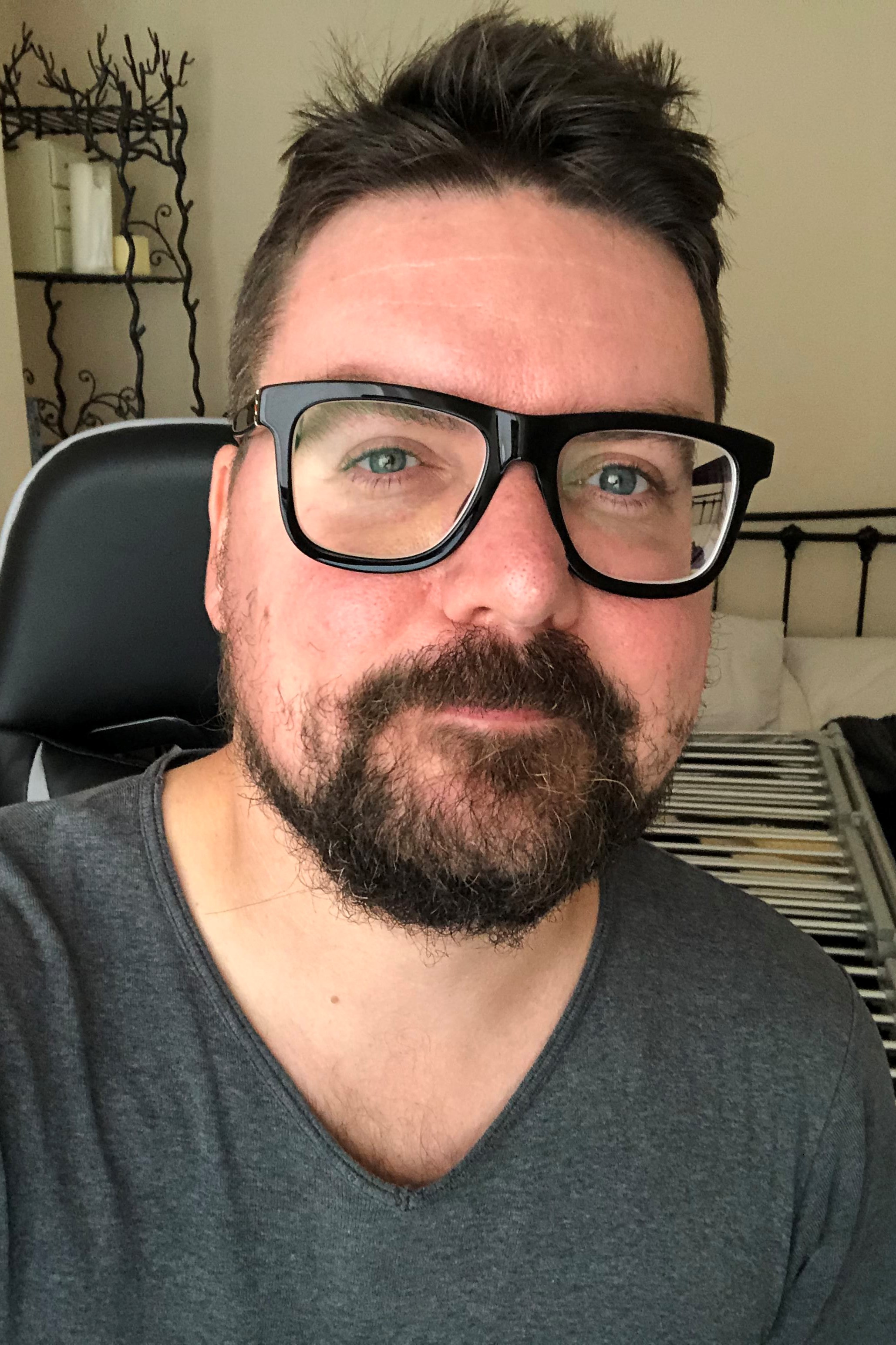 Dan Crouch is the Product Manager for Integrations within ELT – which means it's his job to get Oxford University Press content and services into customer applications as seamlessly as possible. He's worked at OUP for 14 years, with time in Operations and Technology, and now as a Digital Product Manager.
His goals are to transform the ELT business within OUP to make learning straightforward and flexible – expanding reach and improving products every day based on real world usage.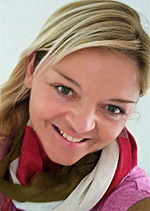 Terrie Craddock has been a teacher trainer, academic manager and English language teacher for the last 15 years and has worked in various countries around the world. Terrie is currently working as a teacher trainer for OUP in Saudi Arabia. Terrie has written a variety of bespoke training programmes in KSA and is a consultant for syllabus design. She has also assisted universities in designing continued professional development programmes including managing teachers and carrying out observations.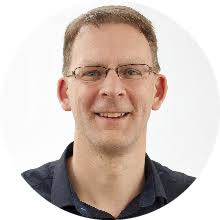 Nick Sheard is Publisher of Adult courses in the English Language Teaching Division at Oxford University Press. He is part of the team responsible for publishing English File, Headway and Navigate courses, and has many years of teaching and teacher training experience in countries as diverse as France, China, Colombia and the UK. For several years Nick was co-owner and Director of a private language school in Oxford as well as an e-learning business. Nick also has considerable ELT writing experience, having contributed to a wide variety of materials for well-known adult courses such as Inside Out, In Company, and International Express.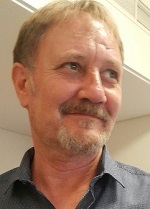 Paul Woodfall is OUP's Regional Training Co-ordinator for Middle East and Central Asia. He has given training workshops from K1 -12, and trained English Faculty at universities in several different countries around the world including: Spain, UAE, KSA, Iran, Turkey, Lebanon, Egypt, Kazakhstan, Kyrgyzstan, Kuwait, Qatar, Bahrain, and the Sultanate of Oman.
He has lived and worked in the region for over 20 years. Before joining OUP in 2011, Paul was ICT Co-ordinator, Team Leader for CELA exams, an IELTS examiner for 9 years (IELTS examiner trainer for six of those years) as well as teacher and teacher trainer based at the British Council in UAE.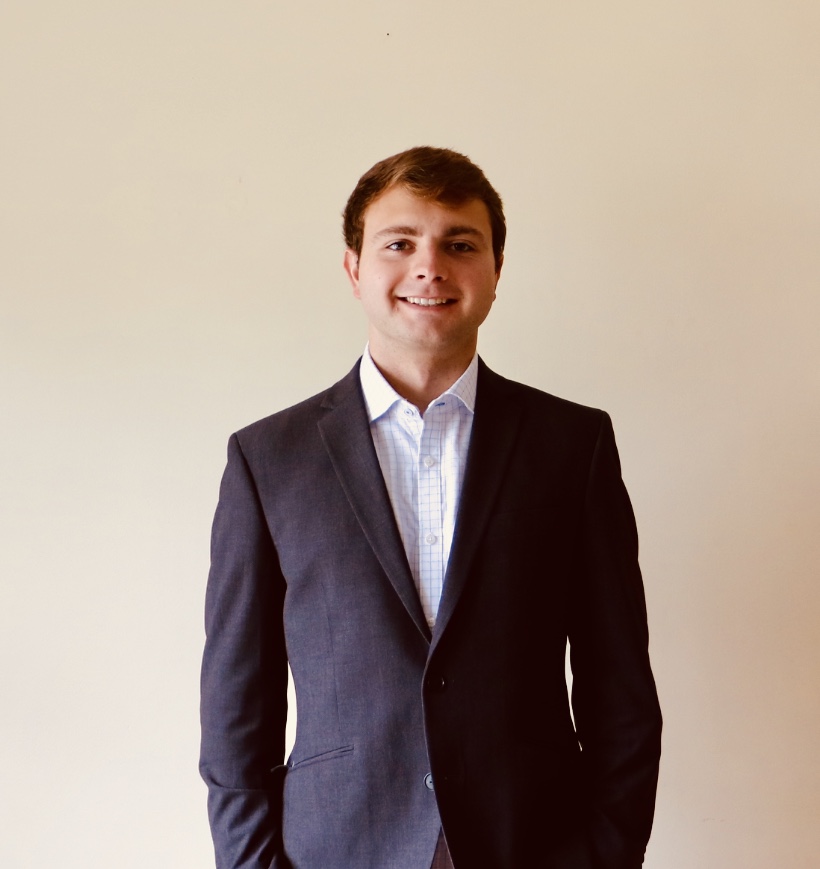 Harcourt or "Court" is an ELT Education Consultant for the Southeastern United States and has been with OUP for a year and a half. Prior to joining OUP, Court studied International Studies and earned a certificate in TESOL from North Carolina State University where he co-taught in an intensive English program, an adult conversation class, and a refugee community support program. With experience using OUP materials—especially digital resources—Court is passionate about making sure teachers are well supported to make the adjustment to distance learning. Based in Miami, Florida in his part time Court enjoys cooking, running, and biking.p>
Before you register
Please note that all OUP webinars are free of charge, and you may register for as many as you like.
Can't attend the webinar? Watch the recording in your own time.
If you are not able to attend the webinar, you don't have to miss out. If you register you will still get a link to the recording of the webinar session in the follow up email.
Before you join the webinar
Please ensure you have a computer (or supported mobile/tablet device), audio speakers and/or working headset and a good quality connection to the internet before attempting to join.
We would recommend that you test your device and network in advance of the webinar by clicking on the below link (not required for mobile/tablet users). The test will run automatically:
https://collab8.adobeconnect.com/common/help/en/support/meeting_test.htm
You must pass tests 1 to 3, you need not pass test 4 (this is for hosts and presenters only).
Mobile/tablet users
Please install the Adobe Connect application onto your device before attempting to access the webinar. Please search for 'Adobe Connect' in your app store (e.g. iOS App Store or Google Play), and load the free application onto your device.
More help can be found here:
http://www.adobe.com/uk/products/adobeconnect/mobile-meetings.html
Joining the webinar
The 'join' button for the webinar will not become active until 30 minutes before each webinar, therefore, you will not be able to log in until the day of the webinar.
If you try to log in before the day of the webinar, you may receive an Adobe error message on the login page.
Each email address can only be used to log into one device at a time, therefore, please keep your login details confidential.
If you would like a colleague to join the webinar, please ask them to email elt.events@oup.com.
Audio
To listen to the webinar, please ensure that you have a suitable headset or speakers.
Headsets must be plugged in before you enter the webinar room.
Please ensure that your audio is switched on and the volume at a suitable level.
Technical Support
Should you require any technical support before or during the webinar, please call the 24/7 Adobe Connect international toll-free helpline 00800 800 23623.
A list of helpline numbers can be found here:
https://helpx.adobe.com/adobe-connect/adobe-connect-phone-numbers.html
If helpline dial-in numbers for your country are not available, please dial the UK helpline number with the UK country code: +44 (0)207 365 0735.
Email Notifications
When registering for a webinar, you will receive the following emails:
Registration confirmation email - immediately after registration
Invitation email - one day before the webinar, this contains the joining link to access the webinar room
Follow-Up email - up to two working days after the webinar
In the follow-up email, attendees will receive:
Access to an online Feedback Survey, which you can use to tell us about your experience
Personalised Professional Development Certificate
Recording of your webinar session
Presentation Slides
For further information about registering and taking part in our webinars, please view the Technical Support and FAQ's section of our Webinars page or contact elt.events@oup.com.
Please note that all responses from elt.events@oup.com will be in English.

Monday 7th December 2020, 12:00 – 13:00 EST- Basics of Online Teaching and Assessment by Sarah Rogerson & Dan Crouch Register now

Tuesday 8th December 2020, 12:00 – 13:00 EST - Teaching Skills Development in the Online Classroom by Terrie Craddock Register now

Tuesday 8th December 2020, 14:00 – 15:00 EST - The Future of English Language Teaching by Nick Sheard Register now

Wednesday 9th December 2020, 12:00 – 13:00 EST - Implementing Digital Resources from Q: Skills for Success by Paul Woodfall Register now

Wednesday 9th December2020, 14:00 – 15:00 EST - Teaching your Adult Students with OPD and Step Forward Online by Harcourt Settle Register now