Webinar
Speakers:
Andy Gao
Vanessa Reilly
Zarina Subhan
Nick Thorner
Kathy Kampa
Philip Haines
Barbara Sakamoto
Charlotte Murphy
Annabel Daly
Paul Driver
Candice (Kandy) Ackland
Joon Lee
Terrie Craddock
Penelope Woolf
Jane Digby
Sarah Mercer
Date and Time:
25th February - 27th February 2021
Join our global online conference of professional development sessions led by our experts. Get practical tips and takeaways on trending topics such as:
Motivation, what it is, where it comes from and how to harness it to achieve results
Alternative teaching and learning: Online, blended, hybrid and socially distanced classrooms
Explore Learner Agency and discover why it's important
How managers can support teachers and parents in this ever-changing world

Block 1: 25th February 2021, 15:00 - 16:00 GMT (UTC)
Language Learner Agency: Why and how it matters by Andy Gao
This talk presents Language Learner Agency as a key focus for language teachers when preparing learners for the challenges and opportunities beyond the classroom when teaching. It outlines what Learner Agency is, what it is not and how it operates. It also considers the challenges that language teachers may have in promoting learner agency before it concludes with some possible solutions. 
Block 1: 25th February 2021, 16:00 - 17:00 GMT (UTC)
Helping @ home: Guiding parents to support their children's learning by Vanessa Reilly
Our lives have changed considerably in the past year in ways we could never have imagined. 
At first, it was very strange and new for teachers, children and let's not forget their parents. 
Online, blended and hybrid learning have now become a new norm. 
In this session we will look at how we can support parents in the new role they now need to play in their child's learning. We will consider techniques and tools that children can be trained to do in class time for use at home and provide practical suggestions for helping to get parents engaged and working alongside you for the benefit of their children.
Block 1: 25th February 2021, 18:00 - 19:00 GMT (UTC)
Addressing the digital divide by Zarina Subhan
Covid-19 has brought into sharp focus the inequalities that we had grown accustomed to or overlooked. One such inequality is the digital divide.
It is an issue that has been seen internationally, regardless of wealth, because the digital divide can exist to differing degrees and include hardware, software and social issues. Now it is time to consider what managers and educational institutions can do to assist their teachers, students (and their parents, if younger students) to overcome such a divide.
The presentation will describe what a digital divide is before considering what we can do to overcome it and help bridge the gap, so that we do not simply return to 'business as usual'. It will propose how we can use this rare opportunity to innovate and build on the all too difficult lessons learnt through 2020. Without doing so we cannot realistically move forward and truly prepare our students for the uncertain world we find ourselves in.
Block 1: 25th February 2021, 19:00 - 20:00 GMT (UTC)
Motivation and Location: Tailoring engagement strategies to online and offline contexts by Nick Thorner
Keeping students engaged has been a particular concern for those of us teaching online, but it is a challenge under any circumstances. During this discussion we will outline 3 key drivers of motivation and explore how each can be affected by online and classroom environments. Participants will gain a series of practical strategies to help teachers improve levels of engagement.
Block 2: 26th February 2021, 02:00 - 03:00 GMT (UTC)
Young Learner Agency in Action: Creating memorable learning experiences by Kathy Kampa
What does learner agency look like in your young learner classroom? How do you give students opportunities to make choices, express their ideas, and learn with greater independence? What strategies can you use to assess learning in a way that empowers young learners? Join OUP author and young learner teacher Kathleen Kampa in a lively session that includes practical hands-on strategies you can use immediately in the physical classroom and online.
Block 2: 26th February 2021, 03:00 - 04:00 GMT (UTC)
Helping @ home: Guiding parents to support their children's learning by Vanessa Reilly
Our lives have changed considerably in the past year in ways we could never have imagined. 
At first, it was very strange and new for teachers, children and let's not forget their parents. 
Online, blended and hybrid learning have now become a new norm. 
In this session we will look at how we can support parents in the new role they now need to play in their child's learning. We will consider techniques and tools that children can be trained to do in class time for use at home and provide practical suggestions for helping to get parents engaged and working alongside you for the benefit of their children.
Block 2: 26th February 2021, 05:00 - 06:00 GMT (UTC)
Getting students speaking when teaching remotely by Philip Haines
Getting students speaking can be difficult even at the best of times, and the challenges seem to increase when teaching remotely. However, it doesn't need to be so difficult. What we need to do is make adaptations to our regular classroom activities and use simple digital resources to work in our favoUr. In this session we will explore some relatively low-tech tools and a wide range of straightforward activities to get students speaking. We will also see how working in these ways can make the assessment of speaking a simpler task.
Block 2: 26th February 2021, 06:00 - 07:00 GMT (UTC)
Motivating Young Learners by Barbara Sakamoto
Teachers know that motivated students are better learners. We can see when our students are engaged in learning, but we don't always know why something works or how to recreate it intentionally. In this presentation we'll look at different types of motivation to better understand the why and then look at examples from teachers' classrooms around the world to understand how to create more engaging learning experiences for our young learners. We'll focus on practical strategies and activities that work equally well in face-to-face or online classrooms and discuss how to use the same engaging activities for assessment.
Block 3: 26th February 2021, 15:00 - 16:00 GMT (UTC)
Motivation: The driving force behind learning by Charlotte Murphy
With adult and teenage learners in mind, this session will address an area that we can all often feel we're lacking in -motivation. What represents motivation in language learning? How do we make motivation successful? And what tools can we use to help motivate our learners? We will also look at the effect that assessment can have on our motivation, and the positive and negative implications that we should consider.
Whether you're teaching online, face to face, or in a blended learning environment, this talk will provide you with practical tips and take-aways that you will be able to instantly apply to your lessons.
By helping to engage those students who are losing their motivation to learn, we are also supporting teachers who are losing their motivation to teach. So, please join me in recognising the importance of motivation, and its driving force behind learning.
Block 3: 26th February 2021, 16:00 - 17:00 GMT (UTC)
Exploring Motivation in the Workplace: Building a motivation map for you and your team by Annabel Daly
What does it feel like to be motivated? How do you create that, for yourself and your teams?
In this interactive session Annabel will ask you to reflect on your own personal source of motivation to understand how you can then create an environment for your teams to thrive. (And you'll make a map, to help you, and them find it!)
Block 3: 26th February 2021, 18:00 - 19:00 GMT (UTC)
Designing for Agency in Online Learning Spaces by Paul Driver
In this session we will explore the fundamental role of agency in online learning and teaching. Drawing on both theory and practical examples, I will describe how pedagogy, assessment for learning, design and technology can become drivers and facilitators of teacher and learner agency. We will weigh the advantages and drawbacks of real-time versus asynchronous activities, discuss digital tools, and consider the changing role of the teacher. I will conclude with some tips and suggestions for designing opportunities for agency in your online teaching practice.
Block 3: 26th February 2021, 19:00 - 20:00 GMT (UTC)
Teaching in a Socially Distanced Classroom: Limitations or Opportunities by Candice (Kandy) Ackland
In this presentation I'll be drawing on some psychological perspectives in ELT theory in order to help us better understand the multi-faceted elements required for teachers to navigate their way towards lessons which are satisfying to both learners and themselves.
From this investigation into a 'magic recipe' for success, we will analyse what we consider to be the current challenges of the socially distanced classroom experience, and work towards a more positive attitude about making the necessary adaptations to our practice.
Many practical ideas will be shared and explained which will cater for a variety of global teaching situations. There will be many opportunities to take part in this interactive and instructive professional development session.
Block 4: 27th February 2021, 10:00 - 11:00 GMT (UTC)
Low-tech Approach to Teaching Online: Online teaching solutions for primary learners by Joon Lee
Whether face-to-face or online, it is important to keep learners engaged and feeling connected to their coursework. With ELT currently in various transitional stages, many educators find themselves in a "used-to" but "not-fully-comfortable" state. Though high-tech teaching platforms and digital programs are being created and upgraded, often a relatively low-tech path can be equally effective.
In our session, we will explore how successful online teaching can be achieved through low-tech solutions. We will examine simple and practical methods for teachers to keep the focus, attention, and participation levels high with their primary learners, while reaching the academic goals.
Block 4: 27th February 2021, 11:00 - 12:00 GMT (UTC)
Learner Agency: Strategies and ideas for the secondary and adult classroom by Terrie Craddock
It is not a new concept that learning is more effective when teaching practices support students as active in their own learning.
Learning that is characterized by learning agency sees learners as active participants in their own learning and engages them in the design of their experiences and the realisation of their learning outcomes, it gives them choice and voice.
This presentation will outline some benefits and challenges of promoting Learner Agency with a particular focus on practical ideas to bring learner agency into the secondary and adult classroom. We will also cover the area of assessment, looking at ideas for continuous, self and peer assessment for learner agency.
Block 4: 27th February 2021, 13:00 - 14:00 GMT (UTC)
Student Wellbeing: An analysis of the evidence - What does research tell us about the link between wellbeing and improved educational outcomes? by Penelope Woolf & Jane Digby
In recent years, policymakers and practitioners have increasingly focused their attention on the importance of student wellbeing. It goes without saying that recent events have emphasised this as students try to cope with an unprecedented amount of change in the way that they live and learn. This session focuses on evidence collated from research conducted in different countries, to better understand any potential links between wellbeing and academic attainment, as well as other educational outcomes. It has a particular focus on whole-school approaches to promoting wellbeing and explores the factors that contribute towards an effective strategy and implementation.
Block 4: 27th February 2021, 14:00 - 15:00 GMT (UTC)
Teacher Agency: Why everyone benefits when educators are empowered by Sarah Mercer
This talk will explain what language teacher agency is and why everyone in the education system benefits when teachers are empowered to make decisions and contribute their voice. We will reflect on a number of personal and contextual factors that contribute to teachers feeling agentic. The talk will propose three practical steps to enhance teacher agency centred around the ideas of choice, voice, and rejoice.
Date and Times
You can check the equivalent time in your country with this time zone converter.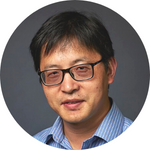 Xuesong (Andy) Gao is a language teacher educator at the School of Education, University of New South Wales, Australia. He has been involved in language teacher education in Hong Kong, mainland China, and Taiwan. His research interests include language learner autonomy, language education policy, and language teacher education. His research has been funded by Research Grants Council (Hong Kong), Sumitomo Foundation (Japan), and the Standing Committee for Language Education and Research (Hong Kong). He has published widely in international journals, including ELT Journal, TESOL Quarterly, Modern Language Journal, and Teaching and Teacher Education. He is a co-editor of System: An International Journal of Educational Technology and Applied Linguistics and co-editor of the English Language Education book series, published by Springer. He is a contributing author of OUP's position paper on learner agency.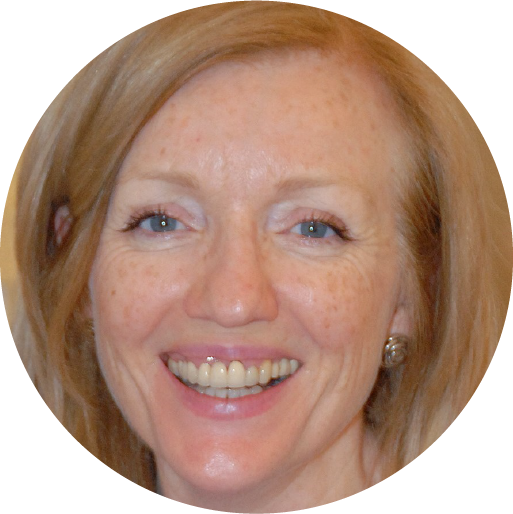 Vanessa Reilly is a teacher, author and teacher trainer. She has an M.A. with Distinction in English Language Teaching specializing in very young learners. Vanessa is also trained in Flipped Learning.
She currently gives in-service teacher training to teachers in bilingual schools but has run courses for Primary teachers all over Spain and regularly trains Primary school teachers from around the world.
She is the co-author of many books for OUP including the Oxford University Press Teacher Resource Books, Very Young Learners and Writing with Children. She is also one of the authors of the new Oxford University Press primary course, Learn With Us and of the Pre-primary course Jump In!
Vanessa loves new challenges, so she trained as a Zumbini® instructor and teaches English through music and dance to babies from 0 to 3 years and their parents three times a week.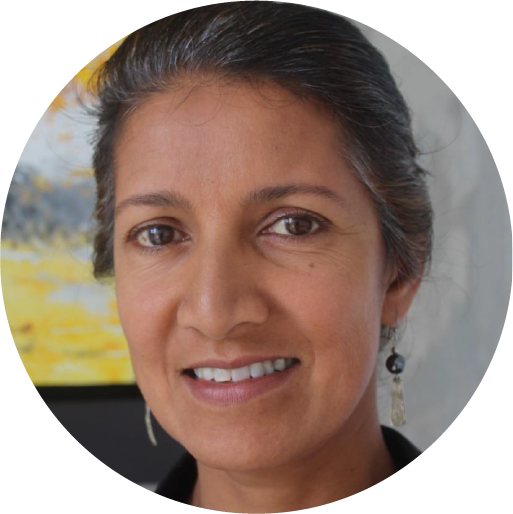 Zarina Subhan is a freelance teacher trainer and has been working in the field of ELT for almost 30 years. She has taught at all levels, in both private and government institutions, having taught and trained in many different countries as well as in the UK. (Greece, Slovakia, Japan, Saudi Arabia, Nepal, Ethiopia, Sri Lanka, China, Colombia, Perú, Chile, Uruguay, Paraguay, Guatemala, Honduras, Nicaragua, Panamá and Costa Rica, where she is currently based.)
She has used her BSc in Pharmacology-Chemistry to work with science, engineering and technical students in the field of EAP and ESP, before applying it to her MA in Applied Linguistics and Teaching English to Speakers of Other Languages (TESOL).
Since then she has specialised in critical thinking skills, student autonomy and CLIL, using these in her methodology to teach or train. She has worked with educational schools, colleges and universities, NGOs, policy makers, community leaders, local government and in a variety of training contexts. She is now a freelance materials writer and teacher educator.
Zarina's time is now spent between delivering training and writing materials for Oxford University Press. Having worked in the science, educational and development sectors, her interests are the neurology of learning; educational psychology; differentiated learning and the professional development of teachers' skills. She wishes to help create sustainable education for the consequent development of people, communities, institutions and thus countries.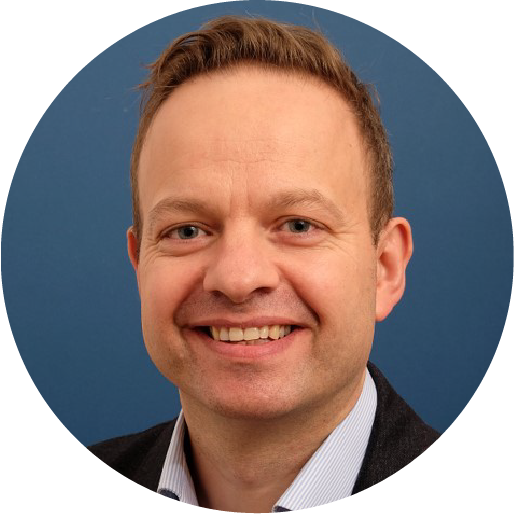 Nick Thorner is a teacher and author based at Kings Education in Oxford. He has engaged in teaching and teacher training in a variety of international contexts, particularly Italy, and has many years' experience preparing students from around the world for IELTS exams and UK university courses. He has also authored several titles for OUP, including a handbook for teachers entitled Motivational Teaching and the coursebook Foundation IELTS Masterclass. Nick has recently published research on demotivation to the Palgrave Handbook of Motivation for Language Learning. He is currently adjusting to 'hybrid' teaching, taking classes through Microsoft Teams and live face-to-face interaction simultaneously.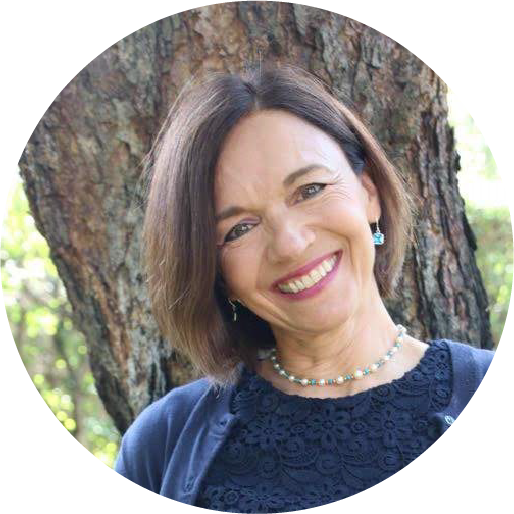 Kathleen (Kathy) Kampa is a teacher, author, and teacher-trainer who specializes in working with young learners. As a PYP (Primary Years Program) teacher at Seisen International School, Tokyo, Japan, she uses a globally-minded and inquiry-based approach to teaching through which students develop 21st century skills. She also supports the development of English language skills by creating songs, chants, and TPR/movement activities targeted to young learners' needs.
Kathy and her husband Charles Vilina are co-authors of Magic Time, Everybody Up, and the ELTon award-winning course Oxford Discover, published by Oxford University Press.
Philip Haines is originally from England but has been living in Mexico since 1995, where he works as the Senior Academic Consultant for Oxford University Press, Mexico. He frequently delivers face-to-face and online teacher training sessions throughout the Americas and other parts of the world. Philip is the co-author of Oxford Discover Science and several other ELT series published in Mexico.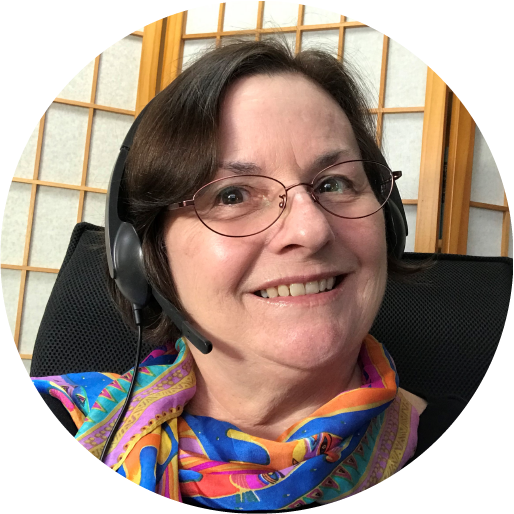 Barbara Hoskins Sakamoto holds a US English teaching license and an MATESOL, and has taught Language Arts, ESL, and EFL. Barbara is co-author of one of the world's best-selling textbook series for children learning English, Let's Go (Oxford University Press), co-author of the online course, English for Teachers (International Teacher Development Institute), and author of the chapter, The role of technology in early years' language education, in Early Years Second Language Education (Routledge, 2015). She is an English Language Specialist with the United States State Department, and is Course Director for International Teacher Development Institute (iTDi.pro). Barbara has been invited to give keynote and plenary talks at a number of international conferences, and has conducted teacher training workshops in Asia, Europe, and the Americas. She conducts courses and teacher training online. Her webinars are always popular with teachers around the world.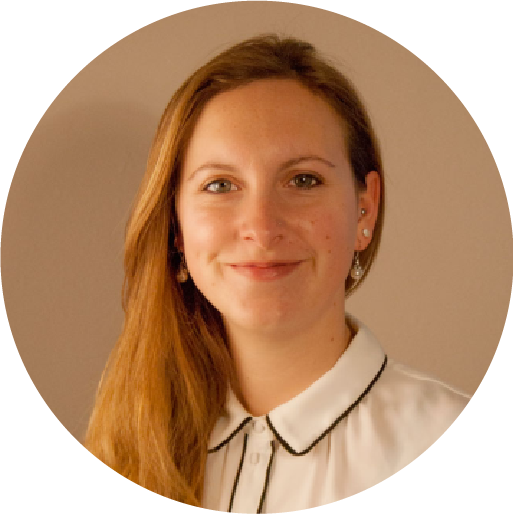 Charlotte Murphy is a DELTA qualified ELT Teacher, currently working for Oxford University Press as a senior Consultant and Teacher Trainer. She has experience in teaching Young Learners, Teenagers, and Adults, and has taught in South Korea, Japan, Thailand, and the UK.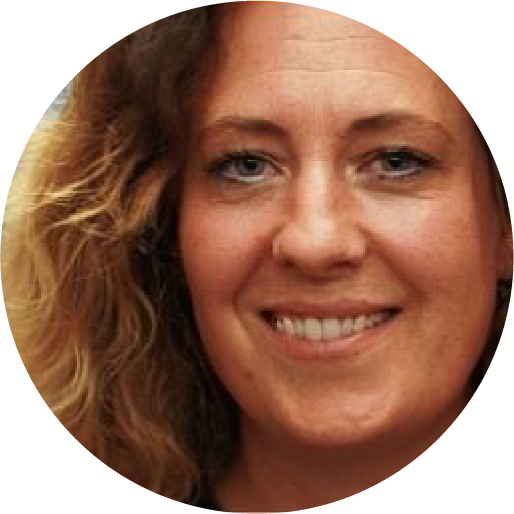 Annabel Daly is the Director of Researcher marketing within the Academic Division of OUP. Annabel's career has centred on communication and people, and over the last 10 years she has been leading teams of all sizes. She believes in working with managers to bring out the best in their staff through enabling and empowering individuals to identify, own and then play to their unique talents and strengths whilst actively contributing to the wider Mission or Vision of their team or organization.
Helping others to flourish also continues in Annabel's passions outside of OUP. In 2013 Annabel co-founded a women's accountability programme (BOLD), helping participants to create positive change in their lives, which then ripples out to their wider communities. In addition to building sustainable personal goals, the programme encourages personal action on topics such as Resilience, Motivation, Personal Impact, and Balance.
Annabel brings her energy and creativity into all her workshops, aiming to actively engage participants and believes in the power of commitment and accountability to drive action – so be prepared to act at the end of any time you spend with her!
Paul Driver is a Senior Learning Technologist at Anglia Ruskin University. He specialises in immersive virtual reality scenario creation and holds an M.A. in Creative Media Practice in Education. He has 25 years of language teaching experience and is an award-winning educational materials writer, a teacher trainer and a graphic designer. Paul has been nominated for four British Council ELTons Teaching Innovation Awards and, in 2018, he received the national Learning Technologist of the Year Award from the UK Association for Learning Technology (ALT). Paul's research interests span across many fields, exploring the roles of technology, game design, play, and embodied cognition in the process of learning.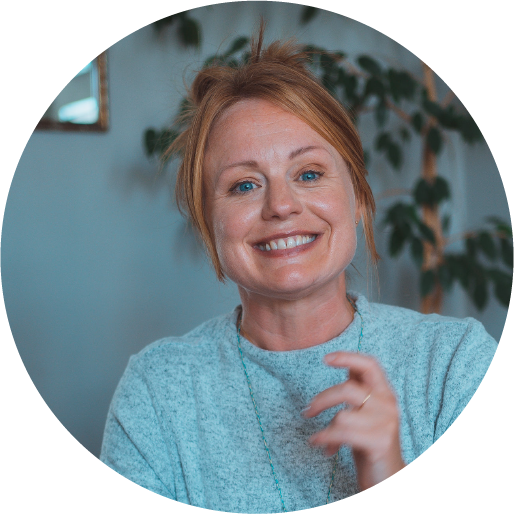 Candice (Kandy) Ackland has a Masters in English Language Teaching from Sussex and a CELTA. She has recently taught English in a  secondary school in the UAE for 2 years. Her 8 years' classroom experience in the UK is split between 2 reputable private language schools in Brighton: English Language Center & Loxdale Swedish Folk School. Kandy has delivered teacher training courses for international teachers at the English Language Center, Brighton, presented CPD for Sussex DOSA , 'Drama in the ELT Classroom', and a CPD session for OUP, 'Reflections on Returning to the Classroom'.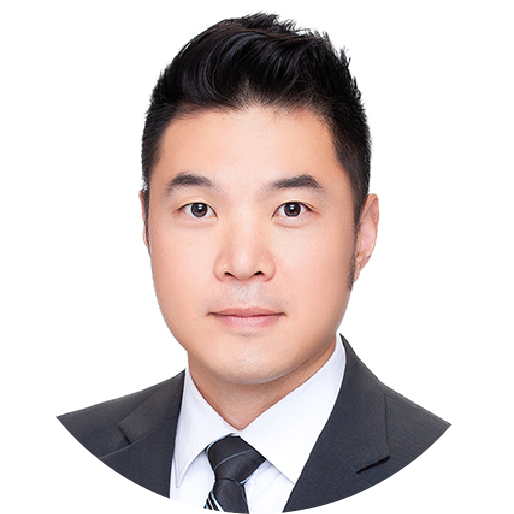 Joon Lee has taught a variety of students in the EFL and ESL community ranging from kindergarten to university students and business professionals. He has held positions as an Academic Director, Content and Curriculum Developer, and Academic Advisor in his near 15 years of experience in Asia. He holds great respect for educators and administrators who show passion towards nurturing a learner's path to success.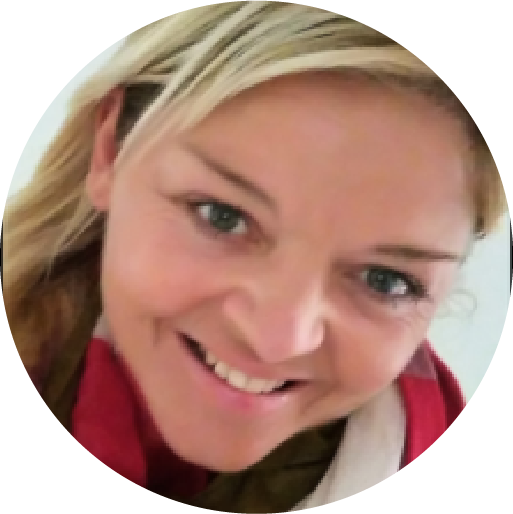 Terrie Craddock has been a teacher trainer, academic manager and English language teacher for over 20 years, all around the world.
Terrie has written and delivered many teacher training workshops both online and face to face. Her training focuses on providing practical ideas and tips that teachers can use every day.
Terrie is currently working as a teacher trainer for OUP in Saudi Arabia where she organises training events for outside speakers and delivers specialised training programmes for schools and universities. She has written a variety of bespoke training programmes and is a consultant for syllabus design. She has also assisted universities in designing continued professional development programmes.
Terrie is DELTA qualified and has an MA in teaching English to Young Adults.
As Director of Impact at Oxford University Press (OUP), Penelope Woolf manages a team that supports staff across the world to evaluate OUP's educational products and services. With over 30 years' publishing experience, Penelope has also carried out consultancy for universities and EdTech companies. She is an Honorary Norham Fellow at the Department of Education, University of Oxford, and an SEN/PP (Special Educational Needs/Pupil Premium) governor and Chair of Impact Committee at a Primary school in the UK.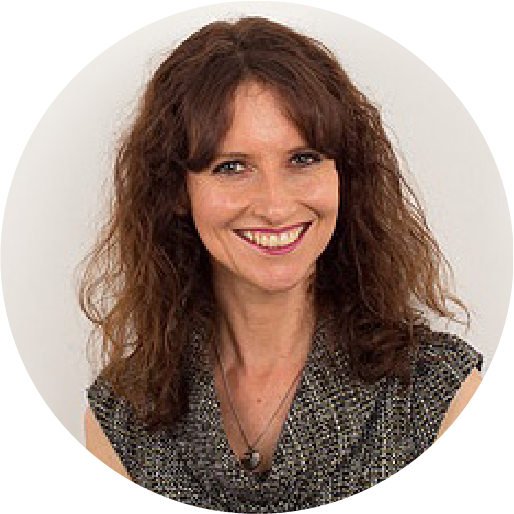 As Marketing and Communications Manager for Oxford Impact at Oxford University Press (OUP), Jane Digby gets to work with many teams around the world helping them share the results gained from undertaking impact studies on our products and services. With over 20 years' experience working in educational publishing and IT, she is passionate about the positive impact educational resources can make on supporting teaching and learning.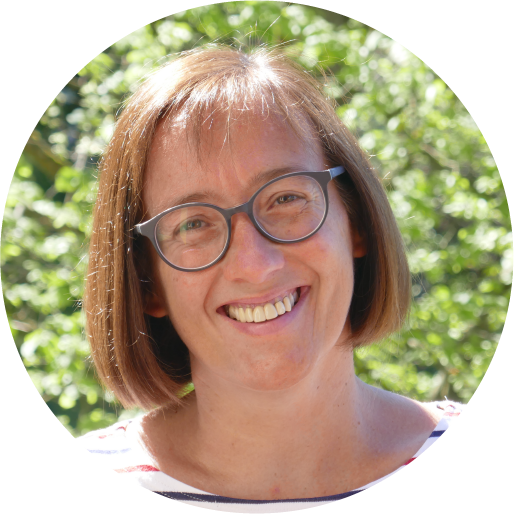 Sarah Mercer is Professor of Foreign Language Teaching at the University of Graz, Austria, where she is Head of ELT methodology. Her research interests include all aspects of the psychology surrounding the foreign language learning experience. She is the author, co-author and co-editor of several books in this area including, Exploring Psychology in Language Learning and Teaching (Winner of the IH Ben Warren Prize), and Teacher Wellbeing, both with Oxford University Press. She is currently vice-president of the International Association for the Psychology of Language Learning (IAPLL). In 2018, she was awarded the Robert C. Gardner Award for excellence in second language research by the International Association of Language and Social Psychology (IALSP). 
Before you register
Please note that all OUP webinars are free of charge, and you may register for as many as you like.
Can't attend the webinar? Watch the recording in your own time.
If you are not able to attend the webinar, you don't have to miss out. If you register you will still get a link to the recording of the webinar session in the follow-up email.
Before you join the webinar
Please ensure you have a computer (or supported mobile/tablet device), audio speakers and/or working headset, and a good quality connection to the internet before attempting to join.
Please join using Chrome/Firefox and close other meeting applications, such as Microsoft Teams/Skype/Zoom.

We would recommend that you test your device and network in advance of the webinar by clicking on the below link (not required for mobile/tablet users).The test link is here: https://www.bigmarker.com/system_check
Joining the webinar
The 'join' button for the webinar will not become active until 30 minutes before each webinar, therefore you will not be able to log in until the day of the webinar.
If you try to log in before the day of the webinar, you may receive an error message on the login page.
Each email address can only be used to log into one device at a time, therefore please keep your login details confidential.
Audio
To listen to the webinar, please ensure that you have a suitable headset or speakers.
Headsets must be plugged in before you enter the webinar room.
Please ensure that your audio is switched on and the volume at a suitable level.
Technical Support
You can search for technical FAQs and get help with the platform at: https://bigmarker.zendesk.com/hc/en-us
Email Notifications
When registering for a webinar, you will receive the following emails:
Registration confirmation email with iCal - immediately after registration containing the joining link to access the webinar room
Registration reminder emails - one day before the webinar
Follow-up email - up to two working days after the webinar
In the follow-up email, attendees will receive:
Access to an online Feedback Survey, which you can use to tell us about your experience
Personalized Professional Development Certificate
Recording of your webinar session
Presentation Slides
For further information about registering and taking part in our webinars, please view the Technical Support and FAQ's section of our Webinars page or contact elt.events@oup.com.
Please note that all responses from elt.events@oup.com will be in English.
Oxford University Press will use the information you provide on this form to be in touch with you and to provide updates about this conference. We will not share or sell your personal information. You can unsubscribe anytime by getting in touch with privacy@oup.com. For more information, please read our privacy policy here: https://global.oup.com/privacy
Please note your registration confirmation emails are temporarily delayed, we will send these to you as soon as possible.

Block 1 Register now

Block 2 Register now

Block 3 Register now

Block 4 Register now