ELTOC June 2022
Connect. Learn. Grow.

Webinar
Speakers:
Joon Lee, Paul Woodfall, Chris Farrell, Jenny Dance, Paul Howard-Jones, Claudia Lopes, Mark Richard, Maria Pignataro, Rob Peacock, Kevin Churchley, Naoko Ashikawa, Seema Khurram, Pilar Nunez
Dates and Times:
Friday 24th June 2022, 10:45 - 13:35 BST (UTC+1)
Saturday 25th June 2022, 01:45 - 04:35 BST (UTC+1)
Connect with a global community of educators at the biggest online event in the English Language Teaching Calendar!

Grow personally and professionally, with two days of live Q&A sessions, discussion panels, and interactive events across social media!

Delivered by experts, inspired by you.


The biggest online event in the English Language Teaching calendar is back – and this time it's all about you!

We want to hear what YOU have to say, so we have created our most interactive conference ever. Sign up for your chance to ask questions, lead the conversation, and tell us what you think!

Learn about trending teaching topics and have your say on the latest issues in education. This June, it's time to make ELTOC yours!

Set a reminder!
We're streaming ELTOC across social media on the 24th and 25th of June. Choose the platform that's right for you!
View the schedule

Friday 24th June 2022, 10:45 - 13:35 BST (UTC+1)
Making professional development work for you
With Joon Lee and Paul Woodfall
The goal of Professional Development (PD) for educators is improvement. Whether this includes improvement with lesson planning and curriculum development, improvement of teaching methods and strategies, or improvement of classroom and learner management, professional development is needed to continue building teaching skills. But even with the most dedicated teachers, professional development needs to be efficient and meaningful. How can we make PD work best for us? That's the question we set out to answer during our session. We will explore possible issues educators struggle with, such as motivation and time management, then share simple strategies to gain the full potential of PD. This will include collaboration practices and individual or independent settings. Come and join our discussion on how you can get the most out of your PD!
Using technology in the classroom effectively
With Jenny Dance and Chris Farrell
Using technology effectively in the classroom is a key consideration for ELF teachers and learners. Join Chris Farrell, Head of Teacher Development at CES, and Jenny Dance, publisher of the Say It: English Pronunciation app, to hear about their experience in this area, and share your own thoughts, questions, tips and best practices.
The science of learning: How does the brain learn, and what does that mean for my teaching?
With Paul Howard-Jones and Claudia Lopes
This session will help separate out the myths from the facts about the learning brain. It will introduce some of the key neural processes involved and support you in applying scientific insight to your teaching practice. We will discuss how learning changes the brain's function, connectivity and structure, the role of the brain's reward centres in helping us to become engaged with learning, how new knowledge becomes represented in the brain for the very first time, and the processes by which it becomes consolidated and useable.
Saturday 25th June 2022, 01:45 - 04:35 BST (UTC+1)
Online Assessment: Adapting our assessment practices
With Maria Pignatoro and Mark Richard
Effective assessment is fundamental to good teaching, but not all assessment methods are straightforward to implement online. This session will look at key challenges around online assessment and consider how technology and alternative approaches can provide practical solutions and enrich our teaching, offering deeper insights into our students' learning.
Learning through literature
With Rob Peacock and Kevin Churchley
Join Rob Peacock and Kevin Churchley as they discuss how literature can be a gateway into the world of learning. They'll talk about the books they read through their own childhood and teenage years, and how reading was effected by Kevin's experiences in coping with dyslexia. They will discuss ideas for extra support in learning to read, and how graded readers can support different aspects of a comprehensive curriculum. Join us for this session and tell us what literature means to you and your students.
Making up for lost learning
With Pilar Nunez, Naoko Ashikawa and Seema Khummar
Join a conversation with teachers from around the world and share your experiences of teaching over the last 3 years.

Explore how your fellow teachers adjusted to teaching during the pandemic. Come along to learn from your peers and share your own tips and advice! Look back on how far you've come and where you're going next.
Joon Lee has taught a variety of students in the EFL and ESL community ranging from kindergarten to university students and business professionals. He has held positions as an Academic Director, Content and Curriculum Developer, and Academic Advisor in his near 20 years of experience in Asia. He holds great respect for educators and administrators who show passion towards nurturing a learner's path to success.
---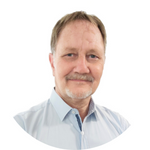 Paul Woodfall is OUP's Regional Training Co-ordinator for Central Asia and the Middle East. He has given training workshops from K1 -12 and university and trained, f2f and online, teachers in Spain, UAE, KSA, Iran, Turkey, Lebanon, Egypt, Kazakhstan, Kyrgyzstan, Kuwait, Qatar, Bahrain, Yemen and the Sultanate of Oman. He has lived and worked in the region for over 20 years. Specifically interested in "learning by doing", his main goal is to promote a greater understanding of student-centred, enquiry-based learning approaches, with the overall aim of encouraging critical thinking and the development of good study skills at all levels during the educational process.
---
Chris Farrell is Head of Training and Development with Centre of English Studies. He is a member of the Board of Trustees of EAQUALS and he Chairs the English UK TD Advisory Group. He is a guest lecturer at UCD, and has written and delivered online courses for NILE and Trinity College London.
---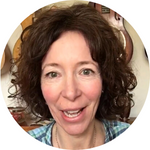 Jenny Dance is an English teacher and exam trainer with more than 20 years' ELT experience. She has a passion for pronunciation teaching and learning, and is also the Founder of Phona, publishers of the award-winning Say It: English Pronunciation app. Jenny is a regular contributor and presenter on the 'Learning English with Oxford' social channels. She believes using technology to support language learning can be both effective and fun - for learners and teachers!
---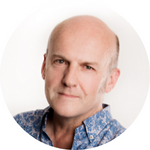 Paul_Howard-Jones is Professor of Neuroscience and Education at the School of Education, University of Bristol (UK), where his work has focused on issues at the interface of cognitive neuroscience and educational theory, practice and policy. He applies diverse research methods from computational brain imaging studies to classroom observations in order to understand learning processes and their potential relevance to educational learning. He has authored numerous reviews and books about the science of learning (most recently "Evolution of the Learning Brain", published by Routledge).
---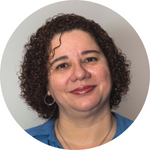 Claudia Lopes has been involved in the educational sector for over 30 years, in a variety of contexts including teaching, teacher training, consultancy and materials development. She is a psychologist and holds an MBA in marketing, a specialization in psychopedagogy, and is a certified media and information literacy trainer. A strong believer in continuous professional development, her main interests are Active Methodologies, Global Skills, and the Science of Learning.

As well as presenting at international conferences, Claudia has also written and delivered teacher training workshops, both face-to-face and online, for teachers in Brazil, Argentina, Portugal, and Turkey.
Currently, she is a post-grad student in Neuroscience, Education, and Child Development and works as a Senior Professional Development Services Consultant for Oxford University Press.
---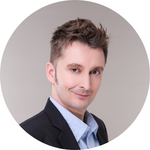 Mark Richard is a Taiwan-based trainer with 20 years' ELT experience in East Asia and Europe. He has taught all age groups in various schools and agencies As OUP's Educational Services manager, he regularly presets at TESOL conferences, and is a certified trainer for the Oxford Teachers' Academy. He loves to fill his students' minds with curiosity so that they work hard without realizing it, and think for themselves.
---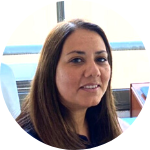 Maria Pignataro got her degree as EFL teacher at the Argentinean national Teacher Training college ISP 'Dr. Joaquín V. Gonzalez', following her studies of the English Language at Pontificia Universidad Católica Argentina 'Santa María de los Buenos Aires'. She worked as an EFL teacher for over 20 years at various primary, secondary and language schools until she joined Oxford University Press in 2014. She was in charge of the Professional Development Department at OUP Argentina for 2 years and is currently Team Leader at and responsible for the implementation of Oxford Test of English in the country.
---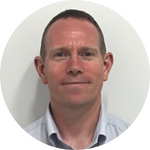 Rob Peacock currently works at Oxford University Press as an Educational Services Consultant and course coordinator of the Oxford Teachers' Academy in Japan. He has spent over 20 years in Japan teaching students of all ages as well as providing teacher support and workshops.
---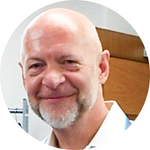 Kevin Churchley creates dynamic learning environments that inspire students and teachers alike. With a passion for teaching and learning that spans over thirty years, he has worked with English language learners in Japan, Singapore and the UK. He currently teaches English at a private high school in Tokyo.
---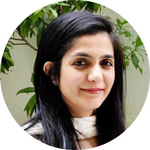 Seema Khurram is a Certified Educationist from the Australian Catholic University with expertise in Educational Leadership & Management, Staff Development and School Management. She has been in the field of education for over 16 years and holds experience of teaching and leadership at schools and higher secondary school level. Seema's expertise is Teaching English and Science. She is currently working as a Regional Professional Development Coordinator at Oxford University Press, Pakistan.
---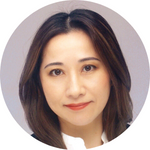 Naoko Ashikawa currently works at Oxford University Press as a Content Marketing Executive. She has over 10 years' experience as a teacher and teacher trainer in Japan, teaching students of all ages. She likes to engage with her audience through her natural style of teaching and presenting.
---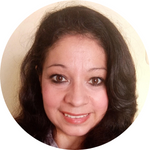 Pilar Nunez
Master Certificate in Information and Communication Technology in Education. B.A. In English Language Teaching. Diploma on School and Family Values. Diploma on Cognitive, Affective and Social Skills Development. Band 4 TKT modules 1, 2, 3 and YL. 22 years of experience in ELT. Currently, Oxford University Press Customer Success Consultant.
Before you set your session reminder
Please note that this event is free of charge, and you may set reminders for as many as you like.
Date and Times
You can check the equivalent time in your country with this time zone converter.
Can't attend the session? Watch the recording in your own time.
If you are not able to attend the live stream, you don't have to miss out! Recordings will be posted on our Facebook, YouTube and Twitter as soon as the live stream ends, so you can catch up on anything you missed.
Before you join the live stream
ELTOC will be available to view on Facebook, YouTube and Twitter, and you will be able to choose your preferred destination. Depending on where you would like to join us, you can choose to follow us or set an event reminder to receive a notification as soon as we are live.
Joining the live stream
When the live session begins, you can join us on Facebook, YouTube or Twitter, either in-browser or via your mobile app.

These sessions are interactive, so don't forget to chat with us in the comments during the event. You can also join the conversation any time on Twitter with #MyELTOC
Audio
To listen to the live stream, please ensure that you have a suitable headset or speakers. Please ensure that your audio is switched on and the volume at a suitable level. Live streams will usually be muted automatically when you begin, so make sure to unmute the stream if needed.

We also recommend that you full-screen us during the event, particularly if you are using a mobile device, for the best experience.
Technical Support
We are unable to provide support for technical issues related to social media platforms. If you are experiencing connection or audio/visual issues with the stream, please refer to the guidance provided by the social media platform:

Facebook: https://www.facebook.com/help
YouTube: https://support.google.com/youtube/
Twitter: https://help.twitter.com/en/forms/

For further information related to this event please contact elt.events@oup.com
Please note that all responses from elt.events@oup.com will be in English.