ELTOC Chapter 3
Connect. Learn. Grow.

Webinar
Speakers:
Alicja Gałązka, Andy Gao, Anthony Green, Ben Knight, Carol Lethaby, Charlotte Rance, Ed Dudley, Erika Osváth, Hayo Reinders, Jenny Dance, Naomi Moir, Nicky Hockly, Patrick Jackson, Paul Woodfall, Susan Liu
Date and Time:
23rd - 24th September 2022
ELTOC Chapter 3 is finally here!

Join the largest online event in the ELT calendar, delivered by experts and inspired by you. At ELTOC, you'll learn about the hottest topics in education and connect with a global community of language teachers. So register now, and join us on the 23rd and 24th of September!

Grow personally and professionally with two days of free professional development sessions on topics like Wellbeing, Technology, Pronunciation, and more. Register now, and join us on the 23rd and 24th of September!
---
9:40 - 10:00 Welcome
10:00 - 11:00 Ben Knight & Naomi Moir - Self-directed Professional Development
Become the captain of your own ship! Take control of your Professional Development journey with an empowering, sustainable approach to your learning that will help you make the most of your development throughout your career.
11:05 - 12:05 Jenny Dance - International Intelligibility - English Pronunciation for a Global World
Most English speakers around the world today are non-native speakers. How should this reality shape our approach to pronunciation teaching? How can you prepare learners to communicate effectively in a global world? H ow can you use technology to support effective pronunciation teaching? Find the answers and take away some ready-to-use classroom activities.
12:35 - 13:35 Ed Dudley - Litty-gritty: Reading as a non-cognitive skill
How can we encourage students to read more? We need to acknowledge that reading is a chore for some learners! Discover a more effective way to encourage reluctant readers, by promoting skills such as resilience and grit.
---
16:40 - 17:00 Welcome
17:00 - 18:00 Charlotte Rance - Assessment for Learning in Practice: From where we are, to where we want to be
Help learners reach for their goals, accelerate their progress, and go further with assessment for learning! Get practical advice on how you can embed this approach in your teaching, build your students' self-assessment skills, and place them at the heart of learning.
18:05 - 19:05 Anthony Green & Erika Osváth - The ELT Debate: Should Primary school children be taking tests of English?
Join us for the ELT Debate! Watch two English language teachers go head-to-head, and have your say on one of the most important issues in primary level teaching today: should young learners be taking tests?

Do you think tests are a valuable way to monitor young learners' progress? Or do you think they distract students from the business of learning?

Share your thoughts, ask questions, and decide the answer at the ELT Debate!
19:35 - 20:35 Carol Lethaby - The problem with gendering in ELT: The brains behind the operation
How do gender stereotypes and gendered language influence language learners? Explore the harmful impact that a gendered approach to language teaching can have on young brain development, and explore the concept of neuroplasticity - the discovery that the brain is malleable and is affected by everything it experiences and learns.
---
0:40 - 1:00 Welcome
1:00 - 2:00 Andy Gao - Empower learners with high agency practices in teaching
Prepare learners for the challenges and opportunities outside the classroom by encouraging them to take ownership and control of their learning! Discover reliable practices that will inspire your students to become lifelong learners.
2:05 - 3:05 Hayo Reinders - Digital wellbeing for language learners and teachers
Integrate wellbeing into your learners' digital lives! Learn to identify where technology has a negative impact on teacher and learner wellbeing, so you can overcome challenges such as digital distraction and digital disorder.
3:35 - 4:35 Paul Woodfall & Susan Liu - Making Exam Preparation More Engaging: Attitude and awareness are the key to success!
Do your learners struggle with exam preparation? Discover strategies, techniques and activities that will engage learners and prepare them for success. Support every learner, nurture a positive attitude, and most importantly have fun!
---
8:40 - 9:00 Welcome
9:00 - 10:00 Patrick Jackson - Actually Useful English: Make a better future. Have fun doing it!
In a world in crisis, classrooms become a force of positivity through real-world connections bridging curriculum, home and community. Simple environmental actions can make our lessons more like adventures. Join Patrick for this session where he'll share with us engaging projects that unlock creativity and personalisation.
10:05 - 11:05 Alicja Gałązka - Trauma informed education: Social and emotional learning to refugees in the ELT classroom
During a global refugee crisis, what can language teachers do to support displaced children and learners? Discover ways to create a welcoming classroom environment for refugees by supporting their social and emotional learning. At this talk we'll explore issues such as dealing with difficult emotions, talking about painful issues, and helping displaced learners live successfully in an uncertain, changing world.
11:35 - 12:35 Nicky Hockly - What's up with WhatsApp? Teaching live with group messaging apps
During the Covid-19 pandemic, digital technologies were essential for effective remote teaching – but not everyone had equal access to them. What's the solution? Join Nicky Hockly to explore one innovative approach, which used Whatsapp text and audio chat to deliver real-time teaching during the pandemic. Discover effective ways to deliver digital lessons when you have limited access to technology and bridge the digital divide.
---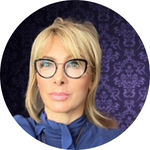 Alicja Gałązka is a Professor at the University of Silesia, a psychotherapist, psychologist, linguist, a licenced coach and an international master trainer. She holds the position of President of ICI (International Coaching Institute) in Poland and is head of the Language Centre FUTURE in Poland. She is an author of books and over 300 articles published in Polish and English and co-author of the recently published book "Process drama for second language teaching and learning-a toolkit for developing language and life skills". She has been researching and practising drama for years. Her main interest is psychology and drama in the ELT classroom. A coordinator and participant of many international projects she's been the coordinator of two SIGs: Psychology in ELT and Drama in ELT at IATEFL Poland. She actively works with teachers, school managers and pupils on developing their well-being and resilience.
---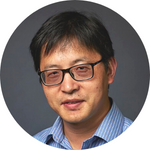 Xuesong (Andy) Gao is a language teacher educator at the School of Education, University of New South Wales, Australia. He has published widely on topics including language learning strategies, language education policy and language teacher education in international journals, including ELT Journal, TESOL Quarterly, Modern Language Journal, and Teaching and Teacher Education. He edits International Review of Applied Linguistics in Language Teaching and co-edits the English Language Education book series, published by Springer. He is a contributing author of OUP's position paper on learner agency.
---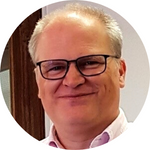 Anthony Green is Director of the Centre for Research in English Language Learning and Assessment and Professor in Language Assessment at the University of Bedfordshire, UK. He is the author of Exploring Language Assessment and Testing (Routledge), Language Functions Revisited and IELTS Washback in Context (both Cambridge University Press). He has served as President of the International Language Testing Association (ILTA) and is an Expert Member both of the European Association for Language Testing and Assessment (EALTA) and of the Association for Language Testers in Europe (ALTE).

Professor Green has consulted and published widely on language assessment. He is Executive Editor of Assessment in Education as well as serving on the editorial boards of the journals Language Testing and Assessing Writing. His current research interests lie in the relationships between the assessment, learning and teaching of languages.
---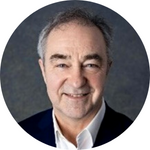 Ben Knight is Head of Language Content Research & Pedagogy at Oxford University Press. He is responsible for making sure there is a clear research-informed pedagogical approach underpinning Oxford ELT courses and learning materials. He is particularly focused on using data-driven digital learning materials to help teachers and learners be more successful in their language learning. He works with innovative thinkers in language pedagogy and research, and uses that to support professional development and educational reform projects around the world.

He studied Linguistics at the University of York and Applied Linguistics at the University of Edinburgh. He then became a teacher, trainer and lecturer, in schools, universities and the British Council, in various countries around the world – Kenya, India, Sri Lanka, Japan, Italy and the UK. For a number of years he specialised in assessment, developing new exams at Cambridge Assessment and managing vocational qualifications at City & Guilds, and now combines his expertise in assessment and learning to provide a holistic and evidence-based approach to education.
---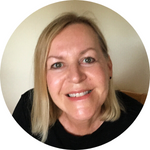 Carol Lethaby is from the UK and is now based in San Francisco, California. She has been involved in language teaching and teacher education in Mexico for over 30 years. She is particularly interested in evidence-based teaching and her latest publication is 'An Introduction to Evidence-Based Teaching in the English Language Classroom' (Pavilion ELT). Carol is part-time assistant professor on the New School New York online MA in TESOL and honoured instructor on the UC Berkeley Extension teaching certificate in TESL/TEFL. Carol has also authored several textbook series for learners and she is a frequent presenter at international conferences.
---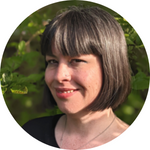 Charlotte Rance is a teacher trainer and consultant from Brighton. After two decades in ELT, Charlotte brings knowledge and experience from her classroom practice, and roles including school management, educational sales and materials development. Charlotte is an author of professional development courses, and has contributed to a number publications, including teacher's books, education blogs and journals. Her area of focus is promoting student-centred learning, and as a trainer she aims to provide practical strategies that teachers can really use. In her free time, Charlotte likes to solve puzzles and play board games.
---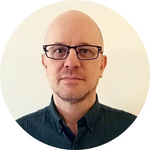 Ed Dudley is a professional development manager for Oxford University Press where he works on developing the Oxford Teachers' Academy courses. He has extensive experience of training, teaching and materials writing. He is the co-author of Mixed-Ability Teaching (OUP, 2016) and the author of ETpedia Teenagers (Pavilion Publishing, 2018).
---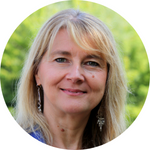 Erika Osváth, MEd in Maths, DTEFLA, is a freelance teacher, teacher trainer, materials writer and co-author with Edmund Dudley of Mixed Ability Teaching (Into the Classroom series, OUP). Before becoming a freelance trainer in 2009, she worked for International House schools for 16 years in Eastern and Central Europe, where she worked as a YL co-ordinator, trainer on CELTA, LCCI,1-1, Business English, YL and VYL courses, and Director of Studies. She has extensive experience in teaching and mentoring. Her main interests lie in helping teachers to bring out the best of both themselves as well as of their learners in both face-to-face and online teaching.
---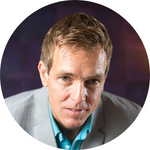 Hayo Reinders (www.innovationinteaching.org) is TESOL Professor and Director of Research at Anaheim University, USA, and Professor of Applied Linguistics at KMUTT in Thailand. He is founder of the global Institute for Teacher Leadership and editor of Innovation in Language Learning & Teaching. He has published 25 books and over 150 articles in the areas of out-of-class learning, technology and language teacher leadership.
---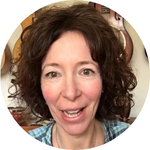 Jenny Dance is an English teacher and exam trainer with 20 years' experience. A regular presenter on OUP's ELT channels, Jenny is passionate about pronunciation teaching and learning. She is also the Founder of Phona, which publishes the award-winning Say It: English Pronunciation app – making pronunciation visual, interactive and easier to learn.
---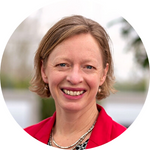 Naomi Moir has been involved in education for over 25 years and has worked with students and teachers from a wide range of environments, including those in the state sector and the private sector. Naomi has developed and delivered training and professional development all over the world on a wide variety of areas connected with teaching English to young learners and adults.

In addition to her training work, Naomi has also written (for Oxford University Press) a 'Learn English at Home' pack for parents of preschoolers and 'Starting and Ending Lessons' (Oxford Basics for Children) for primary teachers as well as contributing to the pre-school series 'First Friends'.

Naomi has now worked for Oxford University Press for a number of years and is currently Head of Global Professional Development for English Language Teaching. She has a passion for supporting teachers in the ongoing task of keeping up with their students and staying on top of changes and developments in teaching and learning.
---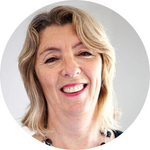 Nicky Hockly is the Director of Pedagogy of The Consultants-E. She is a teacher, teacher educator, consultant, author and international plenary speaker, and regularly trains teachers all over the world, both f2f and online. Nicky has written several prize-winning methodology books about new technologies in language teaching. Her most recent books are Focus on Learning Technologies (2016), ETPedia Technology (2017), and 50 Essentials for Using Learning Technologies (2022). Her research interests include blended and online learning, digital literacies, and the use of digital technologies in low-resource contexts.
---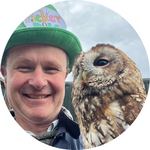 Patrick Jackson
An author of primary ELT courses for the past 20 years, Patrick believes that real-world experiences and community action are the best ways for teachers to engage, inspire, and give meaning to classroom learning. He is the author of the popular Oxford University Press primary courses, Everybody Up and Shine On! Both of which encourage teachers to link their classrooms to the wider world. Patrick is a passionate litter-picker and founder of Picker Pals, an environmental initiative that helps children find their special powers.
---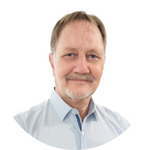 Paul Woodfall is a Senior Professional Development Consultant for OUP. He is based in Dubai. He has given training workshops from K1 -12 and university and trained, f2f and online, teachers in Spain, UAE, KSA, Iran, Turkey, Lebanon, Egypt, Kazakhstan, Kyrgyzstan, Kuwait, Qatar, Bahrain, Yemen and the Sultanate of Oman.

He has lived and worked in the region for over 20 years. Specifically interested in "learning by doing", his main goal is to promote a greater understanding of student-centred, enquiry-based learning approaches, with the overall aim of encouraging critical thinking and the development of good study skills at all levels during the educational process.
---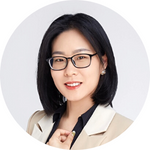 Susan Liu is a Senior Professional Development Manager for OUP in China. She double majored in English Language and Literature and International Affairs Administration at Zhejiang University and holds a TESOL Advanced Certificate. She also holds a certificate in Online Tutoring. Susan has over 12 years' experience in teaching primary, secondary and adult learners. She has spent over 8 years working in professional development consultancy, developing training plans, observing classes and delivering sessions to public schools and private language schools. She has a deep understanding of teachers' challenges in the language classroom and she is passionate about helping teachers with their professional development.
Before you register
Please note that all OUP sessions are free of charge, and you may register for as many as you like.
Can't attend the session? Watch the recording in your own time.
If you register you will still get a link to the recording of the session and some support to help you get the most of the recording in the follow-up emaill.
Before you join the session
Please ensure you have a computer (or supported mobile/tablet device), audio speakers and/or working headset, and a good quality connection to the internet before attempting to join.
Please join using Chrome/Firefox and close other meeting applications, such as Microsoft Teams/Skype/Zoom.

We would recommend that you test your device and network in advance of the session by clicking on the below link (not required for mobile/tablet users).The test link is here: https://www.bigmarker.com/system_check
Joining the session
The 'join' button for the session will not become active until 30 minutes before each session, therefore you will not be able to log in until the day of the session.
If you try to log in before the day of the session, you may receive an error message on the login page.
Each email address can only be used to log into one device at a time, therefore please keep your login details confidential.
Audio
To listen to the session, please ensure that you have a suitable headset or speakers.
Headsets must be plugged in before you enter the session room.
Please ensure that your audio is switched on and the volume at a suitable level.
Technical Support
You can search for technical FAQs and get help with the platform at: https://bigmarker.zendesk.com/hc/en-us
Email Notifications
When registering for a session, you will receive the following emails:
Registration confirmation email with iCal - immediately after registration containing the joining link to access the session room
Registration reminder emails - one day before the session
Follow-up email - up to 10 working days after the session
In the follow-up email, attendees will receive:
Access to an online Feedback Survey, which you can use to tell us about your experience
Personalized Professional Development Certificate
Recording of your session and Professional Development support pack
Presentation Slides
For further information about registering and taking part in our sessions, please view the Technical Support and FAQ's section of our Webinars page or contact elt.events@oup.com.
Please note that all responses from elt.events@oup.com will be in English.
10:00 - 11:00
Ben Knight and Naomi Moir
: Self-directed Professional Development
11:05 - 12:05
Jenny Dance
: International Intelligibility - English Pronunciation for a Global World
12:35 - 13:35
Ed Dudley
: Litty-gritty: Reading as a non-cognitive skill Thank you for your interest in this session, unfortunately it is now full. If you have any questions or queries about the event then please contact ELT Events at elt.events@oup.com.
---
17:00 - 18:00
Charlotte Rance
: Assessment for Learning in Practice: From where we are, to where we want to be
18:05 - 19:05
Erika Osváth and Tony Green
: The ELT Debate: Should Primary school children be taking tests of English?
19:35 - 20:35
Carol Lethaby
: The problem with gendering in ELT: The brains behind the operation
---
1:00 - 2:00
Andy Gao
: Empower learners with high agency practices in teaching
2:05 - 3:05
Hayo Reinders
: Digital wellbeing for language learners and teachers
3:35 - 4:35
Paul Woodfall and Susan Liu
: Making Exam Preparation More Engaging: Attitude and awareness are the key to success!
---
9:00 - 10:00
Patrick Jackson
: Actually Useful English: Make a better future. Have fun doing it!
10:05 - 11:05
Alicja Gałązka
: Trauma informed education: Social and emotional learning to refugees in the ELT classroom
11:35 - 12:35
Nicky Hockly
: What's up with WhatsApp? Teaching live with group messaging apps
---
Date and Times
You can check the equivalent time in your country with this time zone converter.