ELTOC Chapter 6 (June 2023)
Connect. Learn. Grow.



Webinar
Speakers:
Hayo Reinders, Dr. Linh Phung, Ben Knight, Guy Fayter, Donald Freeman, Marti Anderson, Chris Korten, Josh Yadon, Fiona Mauchline, Joon Lee, Robin Walker, Gemma Archer
Dates and Times:
Friday 16th June 2023, 10:45 - 13:40 UTC
Saturday 17th June 2023, 01:45 - 04:40 UTC
Join the conversation with two days of free discussion panels, live Q&As and interactive events across social media.
Delivered by experts, inspired by you. #MyELTOC
The biggest online event in the English Language Teaching calendar!
What if you could attend just one professional development event (for free!) and get all the information you need on the latest trending topics in English Language Teaching? Plus, a certificate of attendance!

We're streaming ELTOC across social media on 16th and 17th June 2023. Choose the platform that's right for you!
Set a reminder!
Friday 16th June 2023, 10:45 - 13:40 UTC
Everything you always wanted to know about self-regulated learning
With Hayo Reinders & Dr. Linh Phung
Self-regulated learning (SRL) is the key to helping learners take control of their learning and pursue lifelong success! SRL is the ability to monitor and regulate your learning behaviour to achieve your goals and has been shown to have positive effects on learning outcomes. Give students the instruction and support they need to develop SRL skills.
How will ChatGPT and other AI tools change the way we teach English?
With Ben Knight & Guy Fayter
This will be an interactive discussion of the questions around ChatGPT and AI in ELT. We will start by answering several questions that are often asked – such as: how does ChatGPT work? Are students cheating when they use it? Will they still need to learn English? What should I teach them? Should I ban them from using it? etc. This is your chance to ask all the questions you have about AI and ELT!
Why do professional development? Thinking about purposes and setting goals
With Donald Freeman & Marti Anderson
Marti Anderson and Donald Freeman examine the question 'Why do professional development?', exploring how our experiences, perspectives, and workplaces combine in setting goals and shaping the PD activities we choose. Together, Marti and Donald will address key elements like deciding what professional development to do and making it work in the midst of your life right now.
---
Saturday 17th June 2023, 01:45 - 04:40 UTC
Empowering Students: Innovative AI Tools For Mastering Reading and Speaking Skills
With Chris Korten & Josh Yadon
How can we integrate AI applications into the classroom, to inspire students and elevate their reading and speaking abilities? AI tools can cater to each learner's unique requirements, offer interactive conversational practice, deliver customized tips for improvement, and even supply real-time assessment and progress tracking. Learners today are highly receptive to technological advancements, making tools like ChatGPT very appealing. Join us as we guide you through the teacher preparation process and demonstrate the practical use of various AI applications.
Working with 'Generation Alpha': how do we help them REALLY learn?
With Fiona Mauchline & Joon Lee
Generation Alpha - the current generation juggling adolescence and schoolwork - have travelled a very different educational road to us, their teachers. Let's talk about what has made their learning so different, and how we can best create the ideal environment for their needs, to make learning English engaging, supportive and successful.
Five vowel letters, twenty vowel sounds, lots to say
With Robin Walker & Gemma Archer
There are five vowel letters in English and twenty vowel sounds. A recipe for disaster! Especially when the pronunciation of English has a reputation for not being the easiest thing to learn… But the situation isn't as grim as it might appear. Let's talk about A, E, I, O and U:
· A is for accent – the thing some are desperate to get rid of, and others desperate to acquire.
· E is for English as a Lingua Franca, and how English for international communication has modified goals, priorities, and models for everyone.
· And I, O, U...?
Join Gemma and Robin and get your all questions answered as they uncover these final three letters.
Set a reminder!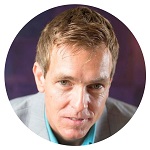 Hayo Reinders (www.innovationinteaching.org) is TESOL Professor and Director of Research at Anaheim University, USA, and Professor of Applied Linguistics at KMUTT in Thailand. He is founder of the Global Institute for Teacher Leadership and editor of Innovation in Language Learning & Teaching. He has published 26 books and over 150 articles in the areas of out-of-class learning, technology and language teacher leadership. He is a speaker for the Royal Society of New Zealand.
---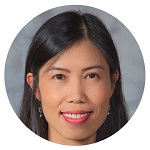 Dr. Linh Phung is Director of the English Language Program at Chatham University in Pittsburgh, USA. She is also founder of Eduling International (www.eduling.org), which offers English materials and online instructional services to students in any location. She has peer-reviewed articles published in a variety of education and language journals and is a co-author of the book Studies in English: Strategies for Success in Higher Education (Palgrave Macmillan, 2017). She has recently published a children's book called Tug of Words and the Eduling Speak app. She is Chair of the Affiliate Network Professional Council of TESOL International Association (2022–2023).
---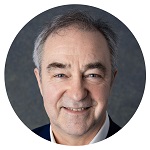 Ben Knight is Head of Pedagogy Research at Oxford University Press. He is responsible for making sure there is a clear research-informed pedagogical approach underpinning Oxford ELT courses and learning materials. He is particularly focused on using data-driven digital learning materials to help teachers and learners be more successful in their language learning. He works with innovative thinkers in language pedagogy and research and uses that to support professional development and educational reform projects around the world. He studied Linguistics at the University of York and Applied Linguistics at the University of Edinburgh. He then became a teacher, trainer and lecturer, in schools, universities and the British Council, in various countries around the world – Kenya, India, Sri Lanka, Japan, Italy and the UK. For a number of years, he specialised in assessment, developing new exams at Cambridge Assessment and managing vocational qualifications at City & Guilds, and now combines his expertise in assessment and learning to provide a holistic and evidence-based approach to education.
---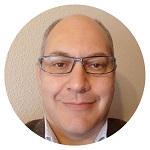 Guy Fayter is a teacher with over twenty years of experience, during which he not only taught students but also conducted speaking and writing exams for learners of different levels. As a teacher trainer, he shared his knowledge and expertise with his fellow colleagues, including conducting a recent workshop on emotional intelligence for an international group of Erasmus participants. Driven by a curiosity for the potential of technology in education, Guy has explored the most effective ways to incorporate tech into language learning for students at B1 to C2 levels of the CEFR. He aims to create engaging, interactive, and impactful learning experiences for everyone. Guy's unique background in gaming and theatre has influenced his teaching approach, enabling him to promote reading, emotional intelligence, and critical, creative, and design thinking in the classroom. By integrating aspects of these artistic fields, he developed an educational style that deeply connects with students. Passionate about education, technology, and the arts, Guy firmly believes in the transformative power of holistic, captivating learning experiences.
---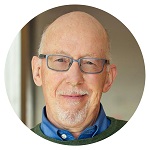 Donald Freeman is Professor of Education at the School of Education, University of Michigan, Ann Arbor. He works on designing and studying equitable access to professional learning opportunities for teachers in a variety of circumstances. He led the Learning4Teaching Project, a decade-long, multi-country study of ELT public-sector teachers' professional development experiences, and served as senior consultant on ELTeach, an online professional development program for national teachers. He has written widely on language teacher learning and teacher education, including most recently Educating Second Language Teachers (2016) and Rethinking Teacher Professional Development (Routledge, forthcoming 2023).
---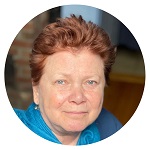 Marti Anderson is a teacher educator who has worked with teachers, teacher trainers and educators and systems of education for more than 30 years. She believes that professional development for teachers is crucial and must involve reflective activities. She has spent countless hours in classrooms around the world, observing and supporting teachers' development. Marti views teachers as being a most precious asset to learners of all ages and is curious about how systems of education affect teacher development and student learning.
---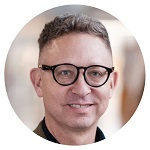 Professor Christopher Korten is an American academic with a passion for history, language, and education. He studied History at Oxford and Cambridge Universities before embarking on a career as a university professor, where he currently teaches, among other things, AI and Research Methods. His passion for the English language and teaching has resulted in almost 850,000 followers on Instagram. His account is dedicated to exploring all aspects of the English language, offering valuable insights and resources for learners and educators alike. Professor Korten's unique blend of expertise and communication skills has made him an influential figure in academia and social media.
---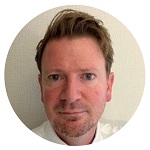 Joshua Yadon works at Oxford University Press as a Marketing Manager based in Japan and has more than 15 years of experience in the English Language Teaching industry, first as a teacher and then with Oxford University Press creating content and organizing events to support teachers inside and outside Japan.
---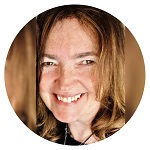 Fiona Mauchline is a teacher, trainer, writer and ELT consultant based in Oxford. She is currently a member of the teaching staff at Hertford College, Oxford University, but also lived and taught in Spain for 28 years, before her return to the UK. Her professional interests include secondary education, neuroscience and cognitive development in ages 12 - 27, projects, motivation, CLIL, materials writing, vocabulary teaching and creative writing. She is the published author of secondary coursebooks and resources including ETpedia Vocabulary and How to Write Secondary Materials. She is also co-founder of EVE: Equal Voices in ELT.
---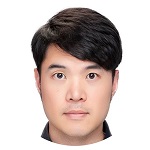 Joon Lee has taught a variety of students in the EFL and ESL community ranging from kindergarten to university students and business professionals. He has held positions as an Academic Director, Content and Curriculum Developer, and Academic Advisor in his nearly 20 years of experience in Asia. Currently at Oxford University Press as a member of the Global Professional Development team, he supports the ELT community through teacher training, workshop deliveries for professional development, and academic support for English education specialists. He holds great respect for educators and administrators who show passion towards nurturing a learner's path to success.
---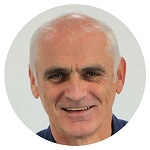 Robin Walker has been in ELT since 1981, working first as a teacher, and later as a trainer, materials writer, and consultant. A former Vice-President of TESOL-SPAIN, from 2008-2015 he was editor of Speak Out!, the newsletter of the IATEFL Pronunciation Special Interest Group. More recently, he was a member of the Oxford University Press Expert Panel for the teaching of pronunciation to the 21st-century learner. Robin has published numerous articles on pronunciation, principally in English Teaching Professional and Modern English Teacher. He regularly collaborates with Oxford University Press and is the author of their teacher's handbook Teaching the Pronunciation of English as a Lingua Franca. Robin was the lead author of the OUP position paper English Pronunciation for a Global World and is currently finishing off the pronunciation title in the OUP series Into the Classroom, together with Gemma Archer.
---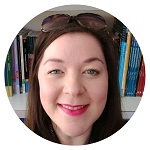 Gemma Archer has taught the English language in the UK, Ireland, Italy, and the Middle East and since 2010 has been an English for Academic Purposes (EAP) teacher and programme coordinator in the English language unit at the University of Strathclyde in Glasgow, Scotland. She is also the editor of the IATEFL Pronunciation Special Interest Group's bi-annual journal 'Speak Out!' and is a joint Special Interest Group coordinator. She specialises in pronunciation with a particular passion for researching and teaching with diverse L2 and regional L1 accents. She is the creator of The Scottish Sound School, a resource to help new arrivals to Scotland acclimate to the unfamiliar sounds of Scottish speech.
Before you set your session reminder
Please note that this event is free of charge, and you may set reminders for as many as you like.
Date and Times
You can check the equivalent time in your country with this time zone converter.
Can't attend the session? Watch the recording in your own time.
If you are not able to attend the live stream, you don't have to miss out! Recordings will be posted on our Facebook, YouTube and LinkedIn as soon as the live stream ends, so you can catch up on anything you missed.
Before you join the live stream
ELTOC will be available to view on Facebook, YouTube and LinkedIn, and you will be able to choose your preferred destination. Depending on where you would like to join us, you can choose to follow us or set an event reminder to receive a notification as soon as we are live.
Joining the live stream
When the live session begins, you can join us on Facebook, YouTube or LinkedIn, either in-browser or via your mobile app.

These sessions are interactive, so don't forget to chat with us in the comments during the event. You can also join the conversation any time on Twitter with #MyELTOC
Audio
To listen to the live stream, please ensure that you have a suitable headset or speakers. Please ensure that your audio is switched on and the volume at a suitable level. Live streams will usually be muted automatically when you begin, so make sure to unmute the stream if needed.

We also recommend that you full-screen us during the event, particularly if you are using a mobile device, for the best experience.
Technical Support
We are unable to provide support for technical issues related to social media platforms. If you are experiencing connection or audio/visual issues with the stream, please refer to the guidance provided by the social media platform:

Facebook: https://www.facebook.com/help
YouTube: https://support.google.com/youtube/
LinkedIn: https://www.linkedin.com/help/linkedin/answer/a547396/linkedin-live-troubleshooting

For further information related to this event please contact elt.events@oup.com
Please note that all responses from elt.events@oup.com will be in English.