Webinar
Speakers:
Liz Soars, Paul Hancock, Nick Sheard
Date and Time:
Thursday 29th September 2022, 14:00 – 17:30 BST (UTC+1)

Join us for an online programme of engaging talks and sessions, developed exclusively for our Headway and American Headway teachers.

Discover insights from Headway author Liz Soars, editor of Headway 3rd & 4th editions and co-author of the 5th edition, Paul Hancock, and hear from Nick Sheard, a member of the Headway publishing team at Oxford University Press.

Talks suitable for teachers of all editions of Headway, American Headway and Headway Plus Special Edition Second Edition or those interested in finding out more about the course.

Agenda
14:00 - 15:00 BST (UTC+1): Opening Plenary: The Headway Story and Q&A | Liz Soars
15:00 - 15:15 BST (UTC+1): Break
15:15 - 16:05 BST (UTC+1): How the Credo works in practice| Liz Soars and Paul Hancock
16:05 - 16:20 BST (UTC+1): Break
16:20 - 17:10 BST (UTC+1): Creating an exceptional learning experience with Headway | Nick Sheard
17:10 - 17:30 BST (UTC+1): Closing Plenary: Your Headway Stories | Our Headway Scholars
Date and Times
You can check the equivalent time in your country with this time zone converter.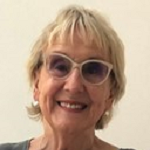 Liz Soars began her teaching career straight after university, when she worked as a teacher for two years in Tanzania.

On returning to the UK, she trained in TEFL at International House, London, where she was subsequently employed, first as a teacher and then as a teacher trainer for both CELTA and DELTA courses, and where she met John Soars. She also gave numerous TEFL courses to non-native teachers of English and became Director of Teacher Training at IH London. She and John were examiners for both courses for many years with Liz becoming co-chief examiner for the DELTA.

When John became Director of Studies at IH, it was then that John and Liz first started thinking about writing an English language course book, and Headway was born. The first edition was published in 1986 with subsequent editions over the years since. Since John's death in 2012, Liz has been writing with Paul Hancock who previously worked as an editor of Headway.

In 2005, John and Liz set up the Headway Scholarship, an annual competition for English language teachers worldwide. The six winners come to Oxford to join a developmental course held at a university college.
---

Paul Hancockbegan teaching English in 1982. He spent two years teaching in Greece and after returning to the UK, taught students from all around the world for 17 years in private language schools in Oxford, where he also worked as a teacher trainer. In 2001, Paul became an editor for Oxford University Press, where he worked on Headway with John and Liz Soars, editing the 3rd and 4th global editions of Headway, as well as American Headway and other country-specific editions.

Paul left Oxford University Press in 2011 to become a freelance editor and writer and began writing with Liz Soars on Headway Advanced 4th edition and has shared the writing of the 5th editions of Headway with her. He has also worked with Liz on judging the Headway Scholarship entries.
---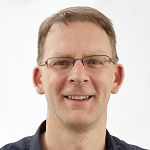 Nick Sheard is a Portfolio Product Manager in the English Language Teaching Division at Oxford University Press. He has worked in publishing for more than 16 years and has been part of the teams responsible for Headway, English File and Navigate, among other courses. Nick also has many years of teaching and teacher training experience in countries as diverse as France, China, Colombia and the UK. For several years Nick was co-owner and Director of a private language school in Oxford as well as an e-learning business. Nick also has considerable ELT writing experience, having contributed to well-known courses such as Inside Out, In Company, and International Express.
Before you register
Please note that all OUP webinars are free of charge, and you may register for as many as you like.
Can't attend the webinar? Watch the recording in your own time.
If you are not able to attend the webinar, you don't have to miss out. If you register you will still get a link to the recording of the webinar session in the follow-up email.
Before you join the webinar
Please ensure you have a computer (or supported mobile/tablet device), audio speakers and/or working headset, and a good quality connection to the internet before attempting to join.
Please join using Chrome/Firefox and close other meeting applications, such as Microsoft Teams/Skype/Zoom.
We would recommend that you test your device and network in advance of the webinar by clicking on the below link (not required for mobile/tablet users).The test link is here: https://www.bigmarker.com/system_check
Joining the webinar
The 'join' button for the webinar will not become active until 30 minutes before each webinar, therefore you will not be able to log in until the day of the webinar.
If you try to log in before the day of the webinar, you may receive an error message on the login page.
Each email address can only be used to log into one device at a time, therefore please keep your login details confidential.
Audio
To listen to the webinar, please ensure that you have a suitable headset or speakers.
Headsets must be plugged in before you enter the webinar room.
Please ensure that your audio is switched on and the volume at a suitable level.
Technical Support
You can search for technical FAQs and get help with the platform at: https://bigmarker.zendesk.com/hc/en-us
Email Notifications
When registering for a webinar, you will receive the following emails:
Registration confirmation email with iCal - immediately after registration containing the joining link to access the webinar room
Registration reminder emails - one day before the webinar
Follow-up email - up to five working days after the webinar
In the follow-up email, attendees will receive:
Access to an online Feedback Survey, which you can use to tell us about your experience
Personalized Professional Development Certificate
Recording of your webinar session
Presentation Slides
For further information about registering and taking part in our webinars, please view the Technical Support and FAQ's section of our Webinars page or contact elt.events@oup.com.
Please note that all responses from elt.events@oup.com will be in English.
Thursday 29th September 2022, 14:00 – 17:30 BST (UTC+1)
Register now
Date and Times
You can check the equivalent time in your country with this time zone converter.