Oxford Day Online 2021
Learner Agency for Teens and Young Adults

Webinar
Speakers:
Mark Richard, Educational Services Manager, Oxford University Press
Thomas Healy, Co-author of Smart Choice
Joe McVeigh, Co-author of Q:Skills for Success
Date and Time:
24th April 2021, 10:00 - 12:20 CST (China Standard Time)
2021 continues to push us to be agile and adaptive in our teaching and learning approaches. Join us as we move forward together learning from what works to ensure our students continue to stay motivated through the disruption and uncertainty. More than ever we need to be supporting and showing our students how to be self-directed and independent in Agentic learning. Together let's explore how we use time and space in new ways to support each of our student's journeys, learning in class, at home and online.

24th April 2021, 10:00 - 10:40 CST (China Standard Time)
Empowering Students through Topics: Strategies for Increasing Learner Agency by Mark Richard
Whether face-to-face, online or both, our lessons need to engage and involve our students, and ultimately help them to exert control over their learning.
This webinar will outline what learner agency is, then explore how we can use topics to give students a sense of meaningful participation in, and agency over, their language learning. We will provide strategies teachers can use to connect topics to students' interests and agendas, and to connect students to each other, so that we help students to develop co-agency in building and sustaining their own learning communities.
Pre-webinar video:
24th April 2021, 10:50 - 11:30 CST (China Standard Time)
Encouraging Communicative and Independent Learning in a Hybrid Environment by Thomas Healy
One of our main challenges as teachers is creating an environment for our learners where they can interact with, practice, and hopefully immerse themselves in English. In many ways, our task is much more difficult in the COVID 19 era, which has restricted our face to face class time. This session explores ways in which we can take advantage of the digital space provided by a hybrid instruction model, to increase the opportunities for our learners to communicate accurately, meaningfully and more independently in English, and to provide more personalized instruction to individuals.
Pre-webinar video:
24th April 2021, 11:40 - 12:20 CST (China Standard Time)
Encouraging Student-Centered Learning in Academic English by Joe McVeigh
At a time when many of us are still teaching remotely or in hybrid conditions, it is more challenging than ever to ensure that we keep our teaching student-centered. In this workshop we will examine how we can help shift the ownership of teaching and learning to place it directly in the hands of the students. We will look at how a question-based approach can motivate students and explore how giving students an opportunity to reflect on their learning can provide valuable feedback. We will consider how technology can lower barriers to learning and provide additional scaffolding and support, leading to greater student choice and empowerment.
Pre-webinar video:
Date and Times
You can check the equivalent time in your country with this time zone converter.
24th April 2021
Vietnam & Thailand (ICT) 09:00-11:20
Hong Kong, China, Taiwan (CST) 10:00-12:20
Japan, Korea (JST) 11:00-13:20
UTC 02:00-04:20
UK (GMT) 03:00-05:20
Greece, Russia, Ukraine, Turkey 05:00-7:20
Iran (IRST) 06:30-08:50
New York 22:00 (-1 day) -00:20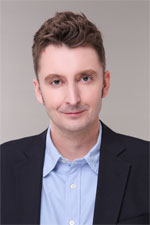 Mark Richard is a Taiwan-based trainer with twenty years' ELT experience in East Asia and Europe. He has taught all age groups in various schools and agencies. As OUP's Educational Services Manager, he regularly presents at TESOL conferences, and is a certified trainer for the Oxford Teachers' Academy. He loves to fill his students' minds with curiosity so that they work hard without realizing it and think for themselves.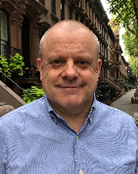 Thomas Healy is an Assistant Professor at the School of Liberal Arts and Sciences, Pratt Institute, in New York City. From 2011 to 2015, he was a Professor of English at Kyung Hee Cyber University, based in Seoul. His main research interest is on the use of technology and easy-to-use digital tools in English language instruction. Thomas presents regularly on how to adapt traditional materials and teaching techniques to meet the needs of the Selfie Generation. His presentation Create a Digital Course Pack was highlighted by the International TESOL organization as one of the favorite sessions of the International TESOL conference in 2014. Together with Ken Wilson, and Alice Savage, he is an author of Smart Choice, 4th Edition. Thomas holds a master's degree from the National University of Ireland.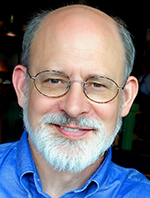 Joe McVeigh is an independent consultant offering professional development and program review services to English language programs. He has given workshops in the U.S., Cambodia, Vietnam, Spain, Chile, Saudi Arabia, Bahrain, Oman, and the United Arab Emirates. He has also given webinars and served as an English Language Specialist for the U.S. Department of State. He has taught and trained teachers at the California State University, Los Angeles; the California Institute of Technology; the University of Southern California; Middlebury College; and Saint Michael's College. He is a past member of the Board of Directors of the TESOL International Association. Joe is co-author of two books in the Q: Skills for Success series.
Before you register
Please note that all OUP webinars are free of charge, and you may register for as many as you like.
Can't attend the webinar? Watch the recording in your own time.
If you are not able to attend the webinar, you don't have to miss out. If you register you will still get a link to the recording of the webinar session in the follow-up email.
Before you join the webinar
Please ensure you have a computer (or supported mobile/tablet device), audio speakers and/or working headset, and a good quality connection to the internet before attempting to join.
Please join using Chrome/Firefox and close other meeting applications, such as Microsoft Teams/Skype/Zoom.

We would recommend that you test your device and network in advance of the webinar by clicking on the below link (not required for mobile/tablet users).The test link is here: https://www.bigmarker.com/system_check
Joining the webinar
The 'join' button for the webinar will not become active until 30 minutes before each webinar, therefore you will not be able to log in until the day of the webinar.
If you try to log in before the day of the webinar, you may receive an error message on the login page.
Each email address can only be used to log into one device at a time, therefore please keep your login details confidential.
Audio
To listen to the webinar, please ensure that you have a suitable headset or speakers.
Headsets must be plugged in before you enter the webinar room.
Please ensure that your audio is switched on and the volume at a suitable level.
Technical Support
You can search for technical FAQs and get help with the platform at: https://bigmarker.zendesk.com/hc/en-us
Email Notifications
When registering for a webinar, you will receive the following emails:
Registration confirmation email with iCal - immediately after registration containing the joining link to access the webinar room
Registration reminder emails - one day before the webinar
Follow-up email - up to two working days after the webinar
In the follow-up email, attendees will receive:
Access to an online Feedback Survey, which you can use to tell us about your experience
Personalized Professional Development Certificate
Recording of your webinar session
Presentation Slides
For further information about registering and taking part in our webinars, please view the Technical Support and FAQ's section of our Webinars page or contact elt.events@oup.com.
Please note that all responses from elt.events@oup.com will be in English.

24th April 2021, 10:00 - 12:20 CST (China Standard Time) Register now