Teaching Global Skills in the ELT Classroom
Create empowered 21st century learners

Webinar
Speaker: Nicky Hockly
Dates and Times:
26th November 2019, 08:00 - 09:00 UTC
26th November 2019, 17:00 - 18:00 UTC
Get practical advice on teaching global skills in the classroom! Learn to integrate skills like collaboration, critical thinking, citizenship, and wellbeing into your everyday teaching. Join my webinar and make global skills accessible to every learner.
In this webinar, I will give you practical advice for teaching global skills in the classroom. Learn to integrate essential global skills into English language teaching, including:
Communication and collaboration
Creativity and critical thinking
Intercultural competence and citizenship
Emotional self-regulation and wellbeing
Digital literacies
Join my webinar to learn how you can make these skills accessible to every learner, with tips and activities that will prepare your students for success in the modern world.
Dates and Times
You can check the equivalent time in your country with this time zone converter.
26th November 2019
UK (UTC) 08:00 - 09:00
UAE (GST) 12:00 - 13:00
Japan (JST) 17:00 - 18:00
Brazil (BRT) 05:00 - 06:00
New York (EST) 03:00 - 05:00
26th November 2019
UK (UTC) 17:00 - 18:00
UAE (GST) 21:00 - 22:00
Japan (JST) 02:00 - 03:00 (+1 day)
Brazil (BRT) 14:00 - 15:00
New York (EST) 12:00 - 13:00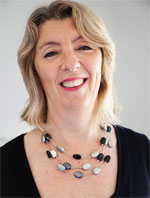 Nicky Hockly is the Director of Pedagogy of The Consultants-E, an online training and development consultancy. She is a teacher, trainer, and educational technology consultant who works with teachers all over the world. Nicky writes regular columns on technology for EFL teachers in professional journals and has written several prizewinning methodology books about new technologies in language teaching. Her research interests include digital literacies, blended and online learning, and the integration of learning technologies in the English language classroom. Nicky is a lead author on our Global Skills position paper.
Before you register
Please note that all OUP webinars are free of charge, and you may register for as many as you like.
Can't attend the webinar? Watch the recording in your own time.
If you are not able to attend the webinar, you don't have to miss out. If you register you will still get a link to the recording of the webinar session in the follow up email.
Before you join the webinar
Please ensure you have a computer (or supported mobile/tablet device), audio speakers and/or working headset and a good quality connection to the internet before attempting to join.
We would recommend that you test your device and network in advance of the webinar by clicking on the below link (not required for mobile/tablet users). The test will run automatically:
https://collab8.adobeconnect.com/common/help/en/support/meeting_test.htm
You must pass tests 1 to 3, you need not pass test 4 (this is for hosts and presenters only).
Mobile/tablet users
Please install the Adobe Connect application onto your device before attempting to access the webinar. Please search for 'Adobe Connect' in your app store (e.g. iOS App Store or Google Play), and load the free application onto your device.
More help can be found here:
http://www.adobe.com/uk/products/adobeconnect/mobile-meetings.html
Joining the webinar
The 'join' button for the webinar will not become active until 30 minutes before each webinar, therefore, you will not be able to log in until the day of the webinar.
If you try to log in before the day of the webinar, you may receive an Adobe error message on the login page.
Each email address can only be used to log into one device at a time, therefore, please keep your login details confidential.
If you would like a colleague to join the webinar, please ask them to email elt.events@oup.com.
Audio
To listen to the webinar, please ensure that you have a suitable headset or speakers.
Headsets must be plugged in before you enter the webinar room.
Please ensure that your audio is switched on and the volume at a suitable level.
Technical Support
Should you require any technical support before or during the webinar, please call the 24/7 Adobe Connect international toll-free helpline 00800 800 23623.
A list of helpline numbers can be found here:
https://helpx.adobe.com/adobe-connect/adobe-connect-phone-numbers.html
If helpline dial-in numbers for your country are not available, please dial the UK helpline number with the UK country code: +44 (0)207 365 0735.
Email Notifications
When registering for a webinar, you will receive the following emails:
Registration confirmation email - immediately after registration
Invitation email - one day before the webinar, this contains the joining link to access the webinar room
Follow-Up email - up to two working days after the webinar
In the follow-up email, attendees will receive:
Access to an online Feedback Survey, which you can use to tell us about your experience
Personalised Professional Development Certificate
Recording of your webinar session
Presentation Slides
For further information about registering and taking part in our webinars, please view the Technical Support and FAQ's section of our Webinars page or contact elt.events@oup.com.
Please note that all responses from elt.events@oup.com will be in English.