Get started with your new course
Oxford orientation webinars

Webinar
Dates and Times:
21st - 29th September 2022
Speakers:
Elisa Ronchi, Emily Gregson, Jennifer Single, Kieron Downton, Marcus Mattia, Sarah M. Howell
Now that you've got a great new Oxford course in adoption, it's time to familiarise yourself with all the great features. Reviewing the various sections and components - with special attention to the digital package - will help you teach with confidence. In addition to bringing YOU more satisfaction with your vital work, your confidence will impact the classroom environment, too.

In addition to these national webinars, live local events are currently being organised in various locations all over Italy. If you would like to know if there any are being planned in your area, please contact your local Rizzoli agent or Oxford Educational Consultant.
Agenda
- Welcome and webinar etiquette
- Oxford English Hub: Your portal to digital success
- Break
- Get the most out of your course
- Q&A
- Closing comments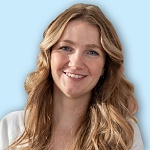 Elisa Ronchi is a passionate language professional with an international background, a degree in foreign languages and several years of experience as English Teacher and Communication Specialist. She currently serves as Digital User Success Consultant for Oxford University Press educating on the effective use of OUP's digital products and services.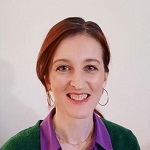 Emily Gregson is a qualified teacher originally specializing in remedial English, and a teacher trainer with more than 15 years of experience in Italy and France. She currently serves as Educational Consultant for Oxford University Press and covers an extensive variety of topics in her work with Italy's teachers of English.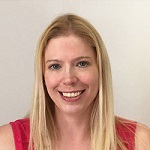 Jennifer Single is a Senior Educational Consultant for Oxford University Press in Italy, covering Tuscany, Umbria and Sardinia, and also serves as Team Coordinator. She is originally from the United Kingdom and her special interest areas are CLIL, Culture, and as a result of studying for a degree in modern languages she is particularly interested in second language acquisition in young learners. Jennifer has day-to- day contact with teachers and students around Italy, which gives her a clear understanding of the needs they have in the classroom of today.
Kieron Downton is a qualified teacher of the English language (TEFL) with many years of teaching experience. He has taught in both Italy and the UK, working with students ranging from primary-aged children to adult learners. Kieron is currently an Educational Consultant for Oxford University Press, and in this role has developed a vast portfolio of experience in professional development and teacher training for English language teachers of all sectors.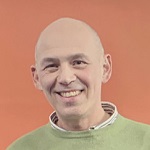 Marcus Mattia is an Educational Consultant for Oxford University Press. Marcus taught English in Italy for more than 15 years. He led courses of linguistic preparation for primary school teachers and developed a variety of projects specifically designed for young learners. For the last 15 years, he has worked intensively with both primary and secondary school teachers, leading seminars to develop pedagogical skills and reach students more effectively. He is currently an expert Educational Consultant for Oxford University Press, a role in which he designs and leads a broad array of professional development seminars for teachers of English of all sectors.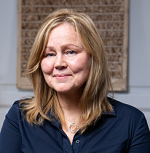 Sarah M. Howell is an international author, teacher trainer and presenter. She is co-author of the best-selling primary course Treetops and Rainbow Bridge (Oxford University Press), as well as the groundbreaking course for Italy's lower-secondary,Think Big. Her materials are used by more than seven million students worldwide. Sarah currently teaches in schools and universities in Italy and is also involved in a variety of research projects with Italian state schools. Her current areas of research are teaching literacy, oracy and thinking in EFL contexts. Sarah is a strong advocate for inclusive education. She serves on the TESOL Italy National Executive Committee. Born and raised in London, she currently lives between the Marche, Italy and East Sussex, UK.
Before you register
Please note that all OUP webinars are free of charge, and you may register for as many as you like.
Can't attend the webinar? Watch the recording in your own time.
If you are not able to attend the webinar, you don't have to miss out. If you register you will still get a link to the recording of the webinar session in the follow-up email.
Before you join the webinar
Please ensure you have a computer (or supported mobile/tablet device), audio speakers and/or working headset, and a good quality connection to the internet before attempting to join.
Please join using Chrome/Firefox and close other meeting applications, such as Microsoft Teams/Skype/Zoom.
We would recommend that you test your device and network in advance of the webinar by clicking on the below link (not required for mobile/tablet users).The test link is here: https://www.bigmarker.com/system_check
Joining the webinar
The 'join' button for the webinar will not become active until 30 minutes before each webinar, therefore you will not be able to log in until the day of the webinar.
If you try to log in before the day of the webinar, you may receive an error message on the login page.
Each email address can only be used to log into one device at a time, therefore please keep your login details confidential.
Audio
To listen to the webinar, please ensure that you have a suitable headset or speakers.
Headsets must be plugged in before you enter the webinar room.
Please ensure that your audio is switched on and the volume at a suitable level.
Technical Support
You can search for technical FAQs and get help with the platform at: https://bigmarker.zendesk.com/hc/en-us
Email Notifications
When registering for a webinar, you will receive the following emails:
Registration confirmation email with iCal - immediately after registration containing the joining link to access the webinar room
Registration reminder emails - one day before the webinar
Follow-up email - up to five working days after the webinar
In the follow-up email, attendees will receive:
Access to an online Feedback Survey, which you can use to tell us about your experience
Personalized Professional Development Certificate
Recording of your webinar session
Presentation Slides
For further information about registering and taking part in our webinars, please view the Technical Support and FAQ's section of our Webinars page or contact elt.events@oup.com.
Please note that all responses from elt.events@oup.com will be in English.
---
---
---
---