English Language Teaching Online Conference
---
ELTOC is back! Delivered by experts, inspired by you.
With live Q&A sessions and interactive events happening across social media, you will get to chat, share and learn with teachers from around the world. Discuss important issues in English Language Teaching with a global community of educators and experts.
Join us on the 16th and 17th of June for your chance to ask questions, lead the conversation, and tell us what you think!
Connect. Learn. Grow.
Set a reminder (ics)
ELTOC Schedule
Friday 16 June 2023
10:45 - 13:40 UTC
---
10:45 - 11:00 UTC

Welcome to ELTOC Day 1

11:00 - 11:40 UTC

S1 | Everything You Always Wanted to Know About Self-Regulated Learning

with Hayo Reinders and Dr. Linh Phung

11:45 - 12:25 UTC

S2 | How Will ChatGPT and Other AI Tools Change the Way We Teach English?

with Ben Knight and Guy Fayter

12.30 - 12.40 UTC

Updates from OUP

12:45 - 13:25 UTC

S3 | Why Do Professional Development? Thinking About Purposes and Setting Goals

with Donald Freeman and Dr. Marti Anderson

13:25 - 13:40 UTC

Updates from OUP
Saturday 17 June 2023
01.45 - 04.40 UTC
---
01:45 - 02:00 UTC

Welcome to ELTOC Day 2

02:00 - 02:40 UTC

S4 | Empowering Students: Innovative AI Tools For Mastering Reading and Speaking Skills

with Chris Korten and Josh Yadon

02:45 - 03:25 UTC

S5 | Working With 'Generation Alpha': How Do We Help Them Really Learn

with Fiona Mauchline and Joon Lee

03:30 - 03:40 UTC

Updates from OUP

03:45 - 04.25 UTC

S6 | Five Vowel Letters, Twenty Vowel Sounds, Lots to Say.

with Robin Walker and Gemma Archer

04:25 - 04:40 UTC

Updates from OUP
Join us during the event
We will include a live stream of the event on this page - but you can also watch on these channels.
Access from Facebook
Block 1 on Facebook
(Friday 16 June 2023)
Block 2 on Facebook
(Saturday 17 June 2023)
Access from YouTube
Block 1 on YouTube
(Friday 16 June 2023)
Block 2 on YouTube
(Saturday 17 June 2023)
Access from LinkedIn
Block 1 on LinkedIn
(Friday 16 June 2023)
Block 2 on LinkedIn
(Saturday 17 June 2023)
---
Add ELTOC to your calendar so you don't miss out.
Set a reminder (ics)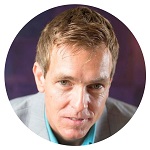 Hayo Reinders
Hayo Reinders is TESOL Professor and Director of Research at Anaheim University, USA, and Professor of Applied Linguistics at KMUTT in Thailand. He is founder of the global Institute for Teacher Leadership and editor of Innovation in Language Learning & Teaching.  His interests are in out-of-class learning, technology and language teacher leadership. He owns a goat.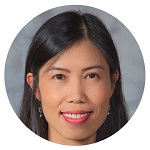 Linh Phung
Dr. Linh Phung is Director of the English Language Program at Chatham University in Pittsburgh, USA. She is also founder of Eduling International (www.eduling.org), which offers English materials and online instructional services to students in any location. She has peer-reviewed articles published in a variety of education and language journals and is a co-author of the book Studies in English: Strategies for Success in Higher Education (Palgrave Macmillan, 2017). She has recently published a children's book called Tug of Words and the Eduling Speak app. She is Chair of the Affiliate Network Professional Council of TESOL International Association (2022–2023).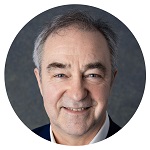 Ben Knight
Ben Knight is Head of Pedagogy Research at Oxford University Press. He is responsible for making sure there is a clear research-informed pedagogical approach underpinning Oxford ELT courses and learning materials. He is particularly focused on using data-driven digital learning materials to help teachers and learners be more successful in their language learning. He works with innovative thinkers in language pedagogy and research and uses that to support professional development and educational reform projects around the world. He studied Linguistics at the University of York and Applied Linguistics at the University of Edinburgh. He then became a teacher, trainer and lecturer, in schools, universities and the British Council, in various countries around the world - Kenya, India, Sri Lanka, Japan, Italy and the UK. For a number of years, he specialised in assessment, developing new exams at Cambridge Assessment and managing vocational qualifications at City & Guilds, and now combines his expertise in assessment and learning to provide a holistic and evidence-based approach to education.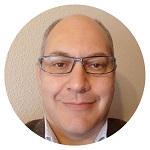 Guy Fayter
Guy Fayter is a teacher with over twenty years of experience, during which he not only taught students but also conducted speaking and writing exams for learners of different levels. As a teacher trainer, he shared his knowledge and expertise with his fellow colleagues, including conducting a recent workshop on emotional intelligence for an international group of Erasmus participants. Driven by a curiosity for the potential of technology in education, Guy has explored the most effective ways to incorporate tech into language learning for students at B1 to C2 levels of the CEFR. He aims to create engaging, interactive, and impactful learning experiences for everyone. Guy's unique background in gaming and theatre has influenced his teaching approach, enabling him to promote reading, emotional intelligence, and critical, creative, and design thinking in the classroom. By integrating aspects of these artistic fields, he developed an educational style that deeply connects with students. Passionate about education, technology, and the arts, Guy firmly believes in the transformative power of holistic, captivating learning experiences.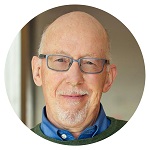 Donald Freeman
Donald Freeman is Professor of Education at the School of Education, University of Michigan, Ann Arbor. He works on designing and studying equitable access to professional learning opportunities for teachers in a variety of circumstances. He led the Learning4Teaching Project, a decade-long, multi-country study of ELT public-sector teachers' professional development experiences, and served as senior consultant on ELTeach, an online professional development program for national teachers. He has written widely on language teacher learning and teacher education, including most recently Educating Second Language Teachers (2016) and Rethinking Teacher Professional Development (Routledge, forthcoming 2023).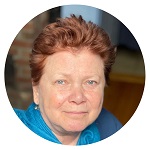 Marti Anderson
Marti Anderson is a teacher educator who has worked with teachers, teacher trainers and educators and systems of education for more than 30 years. She believes that professional development for teachers is crucial and must involve reflective activities. She has spent countless hours in classrooms around the world, observing and supporting teachers' development. Marti views teachers as being a most precious asset to learners of all ages and is curious about how systems of education affect teacher development and student learning.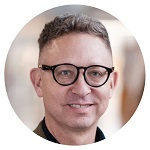 Professor Christopher Korten
Professor Christopher Korten is an American academic with a passion for history, language, and education. He studied History at Oxford and Cambridge Universities before embarking on a career as a university professor, where he currently teaches, among other things, AI and Research Methods. His passion for the English language and teaching has resulted in almost 850,000 followers on Instagram. His account is dedicated to exploring all aspects of the English language, offering valuable insights and resources for learners and educators alike. Professor Korten's unique blend of expertise and communication skills has made him an influential figure in academia and social media.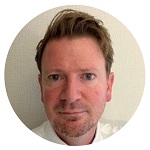 Joshua Yadon
Joshua Yadon works at Oxford University Press as a Marketing Manager based in Japan and has more than 15 years of experience in the English Language Teaching industry, first as a teacher and then with Oxford University Press creating content and organizing events to support teachers inside and outside Japan.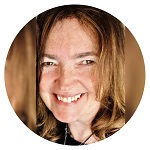 Fiona Mauchline
Fiona Mauchline is a teacher, trainer, writer and ELT consultant based in Oxford. She is currently a member of the teaching staff at Hertford College, Oxford University, but also lived and taught in Spain for 28 years, before her return to the UK. Her professional interests include secondary education, neuroscience and cognitive development in ages 12 - 27, projects, motivation, CLIL, materials writing, vocabulary teaching and creative writing. She is the published author of secondary coursebooks and resources including ETpedia Vocabulary and How to Write Secondary Materials. She is also co-founder of EVE: Equal Voices in ELT.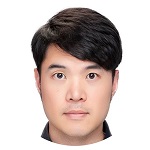 Joon Lee
Joon Lee has taught a variety of students in the EFL and ESL community ranging from kindergarten to university students and business professionals. He has held positions as an Academic Director, Content and Curriculum Developer, and Academic Advisor in his nearly 20 years of experience in Asia. Currently at Oxford University Press as a member of the Global Professional Development team, he supports the ELT community through teacher training, workshop deliveries for professional development, and academic support for English education specialists. He holds great respect for educators and administrators who show passion towards nurturing a learner's path to success.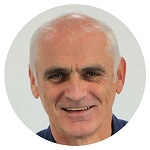 Robin Walker
Robin Walker has been in ELT since 1981, working first as a teacher, and later as a trainer, materials writer, and consultant. A former Vice-President of TESOL-SPAIN, from 2008-2015 he was editor of Speak Out!, the newsletter of the IATEFL Pronunciation Special Interest Group. More recently, he was a member of the Oxford University Press Expert Panel for the teaching of pronunciation to the 21st-century learner. Robin has published numerous articles on pronunciation, principally in English Teaching Professional and Modern English Teacher. He regularly collaborates with Oxford University Press and is the author of their teacher's handbook Teaching the Pronunciation of English as a Lingua Franca. Robin was the lead author of the OUP position paper English Pronunciation for a Global World and is currently finishing off the pronunciation title in the OUP series Into the Classroom, together with Gemma Archer.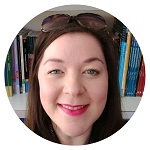 Gemma Archer
Gemma Archer has taught the English language in the UK, Ireland, Italy, and the Middle East and since 2010 has been an English for Academic Purposes (EAP) teacher and programme coordinator in the English language unit at the University of Strathclyde in Glasgow, Scotland. She is also the editor of the IATEFL Pronunciation Special Interest Group's bi-annual journal 'Speak Out!' and is a joint Special Interest Group coordinator. She specialises in pronunciation with a particular passion for researching and teaching with diverse L2 and regional L1 accents. She is the creator of The Scottish Sound School, a resource to help new arrivals to Scotland acclimate to the unfamiliar sounds of Scottish speech.
Be the first to hear about future ELTOC events
Join the waiting list to register early for the next ELTOC in 2023, help shape future events, and get extra resources on the topics our experts will be talking about.