Resources
Download these resources for learners from Ukraine.
Wordlists and Speaking Banks
Ukrainian-English Vocabulary Poster
Encourage students to interact in English language lessons with common classroom vocabulary.
---
For our courses
Download these course-specific resources.
Friends and Family
Happy House
Happy Street
Insight
Link
New Sparks
Steps Plus
Teacher Support
Expert classroom support on student integration and wellbeing from psychotherapist, psychologist, and linguist Professor Alicja Gałązka.
---
Teaching and learning in the face of conflict: practical tips for your classroom
Give every student the best chance to succeed in the face of adversity. Methods for supporting wellbeing and addressing student anxiety in the English Language Teaching classroom from Professor Alicja Gałązka.
Read the blog
Access to course resources
We are working with countries receiving Ukrainian students into their education systems to ensure access to English language learning and teaching materials. If your school is enrolling students from Ukraine, please contact us to share your additional coursebook needs.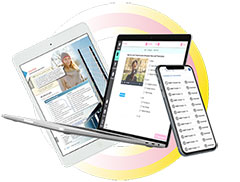 Free access to Oxford Readers Collections
The Oxford Graded Readers Collections provide 194 fiction and non-fiction Graded Readers and activity books from a wide range of genres. It includes books suitable for young learners, teenagers and adults at different stages of English: Pre-A1 to B2.
All the books include the audio, many have activities and some include video. The books can be read online or downloaded onto Windows/Linux/Mac computers, Android phones and tablets, and iPads. Contact us to request an access code for your students affected by the war in Ukraine.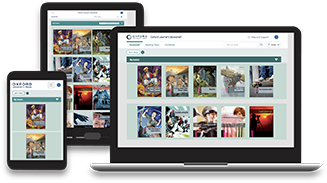 Join our Learning English with Oxford community

Learn, practice, and improve your English! Do it all with the Learning English with Oxford community.
Subscribe to our Learning English with Oxford newsletter to access exclusive webinar recordings, packed with skills-training activities, techniques and tips to support your learning and test-taking success.