Read On!
Extensive Reading Project for Schools in Italy
Remember World War I with your Class
Recommended Reading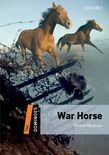 Dominoes 2 Second Edition
Michael Morpurgo
Text adaptation by Alex Raynham
ISBN 978-0-19-424966-9
(Pack with interactive MultiROM)
€8,00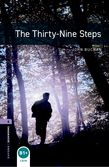 Oxford Bookworms Stage 4
John Buchan
Retold by Nick Bullard
ISBN 978-0-19-462109-0
(Pack with MP3)
€8,00
World War I CLIL websearch
Developed on behalf of the Read On! project by teacher trainer and extensive reading researcher Nina Prentice, this web search card is ideal for bringing CLIL (Content and Language Integrated Learning) into your classroom.
"Good Citizenship" documents:
Organize a Remembrance Day event for your class or school
Remembrance Day events may include poetry or letter readings, presentations, film or videoclip viewings, debates or class discussions, cooking or art projects.
"We had a great poppy day at school November 11th. Students learned so much and had a lot of fun. For the first time they met history instead of reading it. I send you some pictures. The boy, Francesco, is the one who read Dulce et decorum est. He was very good. The old men are our last veterans, aged 93 and 91. It was moving."

— Maria Vena
Teacher at IC Montescaglioso, Matera
Download a Certificate of Merit for your students
Reward students who participate in World War I commemorations with an official Read On! certificate.