Oxford Parents
Help your child with English
Welcome to Oxford Parents
This is a FREE website to support you with your child's learning. Try these fun ideas to motivate your child to learn.
Había una vez…Propuestas para jugar en familia por Griselda Beacon. Encuentra consejos de nuestra experta para leer con niños y adolescentes.

Descarga gratis tu agenda para organizar las actividades de tus hijos.

Regala una tarjeta de cumpleaños, Navidad o colorea con tus hijos en un día lluvioso junto con nuestros personajes de Shine On!

English language learning games and activities that you can try with your family.

Get your children thinking about their wellbeing with these simple activities.
Familia de hackers: Cómo modelar tu cerebro y el de tus hijos por Lucrecia Prat Gay. Encuentra ideas prácticas a través de la música, el humor y la colaboración en este interesante encuentro grabado.

¿Cómo te sentirías si logras terminar un libro en otro idioma?

Encourage creativity and critical thinking with these fun projects to try at home.

Fun social media channels to help your children learn at home.

Obtén tu suscripción en nuestra tienda en línea.
Oxford Reading Club es una biblioteca virtual con más de 700 títulos; entra a nuestra tienda en línea y obtén una suscripción a partir de $60.00 pesos MXN.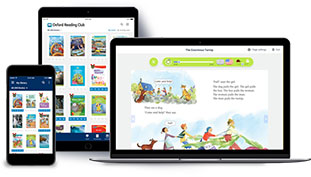 Compra en línea

Diccionarios, readers, material para exámenes, series... en físico y versión digital, todo esto lo puedes encontrar en nuestra tienda en línea.
Todas tus compras en la tienda pueden diferirse a 3 meses sin intereses en la compra mínima de $300.00 MXN. Consulta términos y condiciones condiciones.
Fomenta el hábito de la lectura en tus hijos
¡Súmate al desafío de 10 minutos de lectura al día!
¿Estás buscando un nuevo reto para tus hijos?
¿Quieres ayudarlos a leer más en casa, pero no sabes cómo?
¡Únete a nuestro desafío de lectura y anima a tus hijos a leer 10 minutos al día!
Te proporcionamos todo lo que necesitas para ayudar a tus hijos con su lectura: hemos incluído información sobre este desafío, un poster para rastrear su progreso, y certificados para realizar su propia ceremonia de premiación.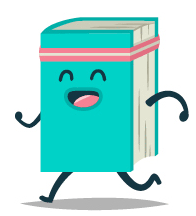 Join our Learning English with Oxford community

Learn, practice, and improve your English! Do it all with the Learning English with Oxford community.
Subscribe to our Learning English with Oxford newsletter to access exclusive webinar recordings, packed with skills-training activities, techniques and tips to support your learning and test-taking success.